AAVE is a decentralizated finance protocol that allows people lo lend and borrow crypto fastly and it is confirmed as a successful and well structured DAO.
AAVE born in November 2017 as a DeFi project has shown growth and solidity as a governance, as a protocol and as an ecosystem, it is truly a token model that needs to be analyzed and taken as an example, but this is not investment advice it is a technical observation!
The AAVE company was founded by Stani Kulechov and a team of developers in London but later also acquired an office in Switzerland. Kulechov studied law in Helsinki and it was during his studies that he created AAVE, whose name means "ghost" in Finnish, a symbol of the company and probably also a reference to the possibility of the protocol to make loans securely and anonymously!
Today the capitalization of this Token is excellent with a notable reserve: AAVE represents an excellent example of how a community of 100 thousand owners can well manage the governance of the token making everyone satisfay.
Today the protocol is covered by 300 million AAVE tokens; this protocol is very attentive to confidentiality and its robustness and the community is also concerned with being careful of any kind of vulnerability, AAVE V3 is infact the last goal in terms of risk management and also provides for new repayment methods; V3 allows users to optimise their assets supplied to the Aave Protocol in terms of yield generation and borrowing power.
The community works around the clock and we have yet another example of how the Discord platform responds to the most complex governance. Liquidity is at the heart of the AAVE Protocol it enables the protocol's operations and user experience.
The AAVE system allows the interest rate to automatically adjust according to offers and demands and therefore to bring the market into balance. When there is a lot of demand for a given loan token, the rate goes up, the supply increases, and everything comes back into balance.
Every day users from all over the world make exchanges with AAVE for a value of around 200 million euros.
Two important news about AAVE
Despite the solidity and success AAVE is now facing two problems, which could lead to a sharp temporary "decline": the first is the loss of one of its largest holders (in the blockchain it is always and immediately visible how capital is moved) the other is that AAVE's DAO voted by an overwhelming majority to switch to another stablecoin compared to BUSD which in his small way for now he had however given the desired guarantees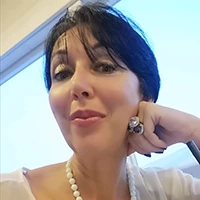 Born in Italy in 1976. Graduated in Political Science, Computer programmer & web 3.0 supporter and user. Real Estate Expert (two professional technical register and two active official roles) - Extrajudical civil mediator.