Luigi Taraborrelli, a 20-years experience employee of the Italian carmaker Lamborghini, seems to be hired by Apple Inc. to help lead the design of Apple's future vehicle, according to people with knowledge who asked not to be identified as the matter is not public.
Taraborrelli worked for the Italian brand on models such as the Urus, Huracan and Aventador, in addition to more limited models like the Huracan Sterrato off-road vehicle and Asterion concept car. He oversaw Lamborghini's chassis development, as well as areas such as handling, suspensions, steering, brakes and rims, according to his LinkedIn profile.
Despite of rumors an Apple's spokeswoman declined any comments on the cooperation.
Apple has great ambitions when it comes to electric and AI system-based cars; the company is aiming to introduce a self-driven vehicle by the 2025 and which will engage riders to experience a face-to-face drive in a limousine -like interior auto with no steering wheels or pedals, relying instead on a fully autonomous technology.
Apple's so-called Project Titan, perhaps the worst kept secret in Silicon Valley, has had its ups and downs since launching in 2014. The project has been repeatedly delayed and the company even reduced the team's size at one point.
Many industries watchers doubt about such an ambitious move on its current schedule.
Earlier this year, Apple tapped a 31-year veteran of Ford Motor Co. to lead its vehicle-safety efforts. Last year, it hired Ulrich Kranz, the former chief of struggling electric-car maker Canoo Inc. and former leader of BMW's electric-car business. Before that, Apple enlisted former Tesla Inc. Autopilot chief Stuart Bowers to work on self-driving technology.
The Apple project includes hundreds of former engineers from Tesla and other car companies, including Rivian Automotive Inc., Alphabet Inc.'s Waymo, Volvo Car AB and Mercedes-Benz Group AG.
Apple and Lamborghini have some history together. In 2020, the carmaker released an Apple-based augmented reality feature to help people preview the Huracan EVO RWD Spyder. At the time, Apple's head of marketing said the company "cares deeply" about Lamborghini.
Source: Report from Bloomberg and Tech Crunch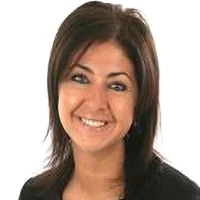 Nadia Capasso has a solid background in the aviation industry. Her recent long permanence in the United Arab Emirates allowed her to build a strong knowledge of market trends and with attention for the digitalization process happening in that corner of the world.