The crypto exchange Binance announced the closure of borrowing and lending services for its native stablecoin, Binance USD (BUSD), by October 25.
End of BUSD Loans and Guarantees
By the end of this month, Binance will close all loan and guarantee positions denominated in BUSD, ending the borrowing and lending services related to this stability. Users, however, will have the opportunity to take and lend on Binance using other stablecoins, such as Tether (USDT).
Paxos' Decision to End Binance
Binance's BUSD services ended due to Paxos, a New York fintech company and issuer of BUSD. Paxos had previously announced his intention to terminate relations with Binance due to legal disputes with the Securities and Exchange Commission (SEC) of the United States. Paxos stated that it would no longer reimburse the underlying US BUSD or Treasury in cash as of February 2024.
The Decrease of the Capitalization of Market of BUSD
Previously, BUSD was a major stablecoin, peaking at a $23 billion market cap in November 2022. However, at the time of publication, its market capitalization dropped significantly, reaching $2.23 billion.
The Phase of Gradual Closure
The closure of BUSD-related services has been planned in stages. Last month, Binance suspended BUSD withdrawals on some blockchains, while deposits remain open on all networks. Users were urged to convert BUSD sales to fiat or other cryptocurrencies by next year.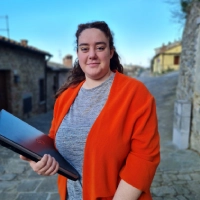 Viola Meacci, student of Biomedical Engineering at the University of Pisa, has always been interested in the world of journalism. In her job, she explored the world of blockchain, cryptocurrencies, NFT and metaverse which she now very is passionate about it .