Blockchain is not just a new way of making money, but it could be also a new model to make charity. On the occasion of the final conference of the Blockchain & Distributed Ledger Observatory, Save The Children was selected by Digital Innovation Observatories among the beneficiaries of a demo on the functioning of onchain voting in a DAO. This demonstrated the potential of blockchain technology and a possible application in the field of charity.
During the event funds was raised in stablecoins among t Partners and Sponsors and this given the opportunity to all event participants to scan a QR Code and redeem an #NFT ERC-721 on Polygon network. The token gave the possibility to take part in the last phase of the demo which consisted of a vote that took place during the event. In fact, the participants were able to vote on the charity to which to allocate the funds in cryptocurrencies. The smart contract allocated a third of the funds raised to the entity with the highest number of preferences and divided the remainder among the other entities.
SOURCE: Savethechildren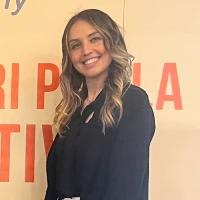 Ilaria Vanni is a TV journalist for italian broadcasting and coordinator of The Meta Economist portal. She has a philosphy degree and she's now studing the economic and technological issues connected to the new frontiers of the metaverse.