Many still don't know it but the project started right from Italy thanks to the imagination and initiative of some of the best known authors and screenwriters of the cinematographic scenario of the last decades.
This new cinematographic reality, one of the most anticipated web 3.0, blockchain and AI projects of 2024, is a new way of creating cinema and vision through interaction, participation, creation and productivity, and much more...
And here, to make this 3.0 turning point in the world of cinema and screenwriting known to the world, the most well-known and sought-after form of organisation in the blockchain world was used -> DAO (decentralised autonomous organisations) which, if based on communities with active roles, are the best way not only to attract investors but also to build loyalty and generate income and opportunities for followers.
So here we have a very successful first example, a DAO based on an incredibly futuristic design ... and with a ready-made stepping stone. The invitation is to discover it by following it through the discord community, on linkedin and on twitter. Origami, a very important incubator and accelerator of start ups and DAOs of the Silicon Valley, has invested in this project, so we will see some good ones!!
The adventure both from the point of view of the cinematic revolution 3.0 and from the point of view of what will be the first cinematic experiences where in fact the Metaverse will basically be experienced as a film on TV.
The incredible special effects and a community that participates in evolutions of subsequent episodes (for example) and beyond, starts from a new world in 2137 after Christ where various worlds are faced with new life and new needs in completely distinct ways.
The aim is to start to compete with the might Marvel Cinematic Universe in just a few years. The site 2137ad.com can give a first idea of what awaits us!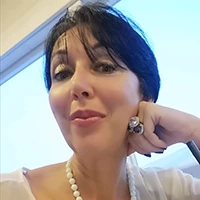 Born in Italy in 1976. Graduated in Political Science, Computer programmer & web 3.0 supporter and user. Real Estate Expert (two professional technical register and two active official roles) - Extrajudical civil mediator.