UNITED STATES - A former employee of Coinbase Global and two other people have been charged by U.S. prosecutors with wire fraud for insider trading of cryptocurrency. Former product manager at the cryptocurrency exchange Ishan Wahi was arrested Thursday, along with his brother Nikhil Wahi. The case revolves around leaking what cryptos would soon be listed on Coinbase. Wahi "shared confidential information about forthcoming announcements of new cryptocurrency assets that Coinbase would allow users to trade. Prosecutors allege this resulted in $1.5 million of illicit gains.
In 2017, someone online leaked news that CoinBase was adding Bitcoin Cash. The token surged from $1K to $8K in under an hour. At a current price of barely $100, it's clear that it was merely a pump and dump scheme, and those insiders who got in and out quickly made bank. Philip Martin, Coinbase's chief security officer, shared the company's findings with prosecutors, which led to the action.

Martin said on his Twitter account: "We are committed to doing our part to ensure that all market participants have access to the same information,". "At Coinbase, we actively monitor for illegal activity and investigate any alleged misconduct. In April, we received information about the possible frontrunning of assets shortly before being listed on Coinbase. We immediately launched an investigation into this."

The plot is: almost all top executives in CoinBase have been dumping their shares and coins on bagholders for months now. It's the biggest enablers of insider trading in crypto by far.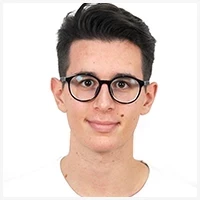 Law student, startupper, passionate about cinema, blockchain, metaverse and fitness.