Spend time Trading through one of the safest and most well-know crypto wallets in the world is certainly not dangerous practice for your savings, indeed!
Obviously there are rules to follow and you have to start from the applications for beginners even if they cost a little more and they are not so precise (from a point of view data punctuality).
Basic Trading means following your selected cryptocurrencies many many times a day only after following them for months through notification and a very small amount to keep them always displayed in your crypto wallet. Following cryptocurrencies which have strong fluctuations you will buy and sell more crypto per day earning small amounts that add up and if daily it becomes interesting, and all this, only by handling small amounts (<1000Euro), which means -> zero risk for your amount if not only having to wait a few days in case of bad luck (naturally cryptocurrencies must always be bought when in sharp decline)
Constancy and attention to the minute count everything, for sure! It could be and it can seems a part-time job. To underestand what kind of cryptocurrencies follow you can visit also the article below: How to recognize a valid Cryptocurrency
This article does not recommend investing in cryptocurrencies only tells how beginners trade safely. Open a crypto-wallet is like open a bank account, the process and on-line security are the same.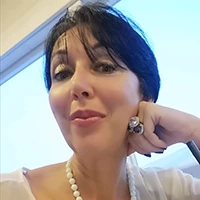 Born in Italy in 1976. Graduated in Political Science, Computer programmer & web 3.0 supporter and user. Real Estate Expert (two professional technical register and two active official roles) - Extrajudical civil mediator.