About $2 million in crypto stolen to Dexible after a part of the system has been hacked. The team reassures users: "We are developing a formal action plan" to compensate the victims. The multichain aggregator of exchanges, had a bad a hacker attack to its latest smart contract: a post-mortem dated February 17 reveals that about 2 million dollars in cryptocurrencies have been stolen. After that the Dexible front end showed a warning in which explained to affected user, to join the Dexible Discord and create a #support-ticket with the block explorer address and wallet history.
SOURCE: CoinTelegraph
READ ABOUT zkEVM:March will be crucial…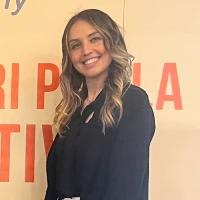 Ilaria Vanni is a TV journalist for italian broadcasting and coordinator of The Meta Economist portal. She has a philosphy degree and she's now studing the economic and technological issues connected to the new frontiers of the metaverse.