UNITED ARAB EMIRATES - Dubai's Virtual Asset Regulatory Authority (VARA), the city's dedicated crypto regulator, reportedly announced new regulatory guidelines on marketing, advertising and promotions of virtual assets on Aug. 25.
In the rules, the VARA referred to all forms of outreach, communications and advertising, dissemination of information, building awareness, customer engagement, investor solicitation and others, the local news agency Gulf News reported.
The guidelines cover all virtual asset-related communications and entities publishing information on Dubai-based media websites, search platforms as well as online and offline publishing channels that target customers within the Dubai market.
The rules reportedly also require all local virtual asset service providers (VASP), including advertising platforms, to ensure factual accuracy and openly demonstrate any promotional intent to avoid misleading potential customers.
VARA's guidelines came along with Abu Dhabi's new plans to launch a strategy for blockchain and virtual assets that aligns with the country's overall economic strategy.
Source https://cointelegraph.com/news/dubai-issues-crypto-marketing-rules-to-better-protect-investors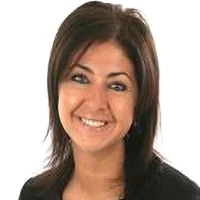 Nadia Capasso has a solid background in the aviation industry. Her recent long permanence in the United Arab Emirates allowed her to build a strong knowledge of market trends and with attention for the digitalization process happening in that corner of the world.