Finnish company Membrane Finance has released EUROe, the first EU-regulated stablecoin backed entirely by the euro. According to Membrane Finance, each EUROe token would be backed by "at least one euro fiat in a European financial institution or bank". The company claims that the new stablecoin will allow for "near instant payments" at a cost close to zero, in contrast to the high cost and slow speeds of traditional finance.
SOURCE: Thecryptogateway
READ ABOUT THE LAUNCH OF GOVERNANCE TOKEN SHADES…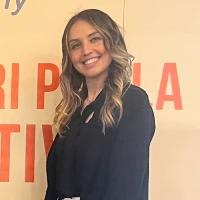 Ilaria Vanni is a TV journalist for italian broadcasting and coordinator of The Meta Economist portal. She has a philosphy degree and she's now studing the economic and technological issues connected to the new frontiers of the metaverse.