UNITED STATES - How do we understand if something new is becaming part of our lives? Here at The Meta Economist we think this happens when the "new" overruns into everyday life. MTV's Video Music Awards, the international prize linked to music video, this year will have a new category: the award for Best Metaverse Performace. The show of the VMA this year will be back in Newark, N.J., air on Aug. 28th. The awards show focuses on the music stars and their music video and is now trying to head off new generations, since the audience of the last years is recently very low compared to the millions recorded in earlier 2000.
The nominees are based on performances that took place metaverse platforms as Roblox, Fortnite, and Minecraft. Ariana Grande, Charli XCX, Justin Bieber, Twenty One Pilots, and K-pop groups BLACKPINK and BTS. One of this six artists will win the Best Metaverse Performace. Voting for the category ends this Friday.
So the question is: will the metaverse already changed our lives and our habits? Will Mtv's audience grow because of this new marketing choice? We will see after the night of the show.
Source: Fortune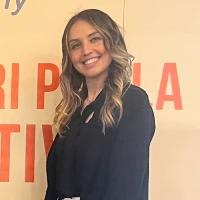 Ilaria Vanni is a TV journalist for italian broadcasting and coordinator of The Meta Economist portal. She has a philosphy degree and she's now studing the economic and technological issues connected to the new frontiers of the metaverse.