The New York Times, one of the pillars of information in the United States, has cast a strong shadow on the Generative Artificial Intelligence (AI) community by taking a firm stand against the use of its content to train artificial intelligence models. According to The Verge, the newspaper blocked OpenAI's web crawler access to its content on August 17. This act of restriction prevents OpenAI from using The New York Times material to improve its AI.
Not only did the newspaper prevent access to the content, but it appears that it may take legal action against OpenAI for alleged copyright infringement. The newspaper has also recently amended its terms of service to explicitly prohibit the use of its content to train AI models.
Authors against Open AI
In the event of legal action, the New York Times would join other authors who have already sued OpenAI for the use of copyrighted data, including Books3 content, used to train ChatGPT. Same thing for Matthew Butterick, programmer and lawyer, who accuses OpenAI of data scraping practices similar to software piracy.
SOURCE: La Stampa
FOLLOW THEMETAECONOMIST ON INSTAGRAM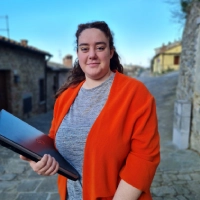 Viola Meacci, student of Biomedical Engineering at the University of Pisa, has always been interested in the world of journalism. In her job, she explored the world of blockchain, cryptocurrencies, NFT and metaverse which she now very is passionate about it .