The world of NFT has seen its light with digital art regardless of whether a NFT can be anything - this world seems to have already reached its goal if we talk about images, sales fell by 60% but let's try to understand why.
The reasons can be really many: they are no longer a novelty, the trend of cryptocurrencies suggests a downsizing of values, it was an initial "bubble", web 3.0 investor have changed their objectives, there is war, recession, inflation etc.
Apart from all this then we need to refect on the model with which the NFTs of the art world were able to be successfull, that is: to sell NFT or the artist was extremely well known on social media (an instagram influencer a crowded twitter and a very popular site with 10.000 works in showcase).
Another model that works for NFTs is to be linked to start-ups with big names or big project but we are alwaystalking about the minting of hundreds of thousands of NFTs.
Are these sales models still the righ ones? Probably not, it will always be important that an NFT is linked to a project but we start talking about limited editions but on a number of NFTs that this time is really limited, this could lead to a resumption of NFT values even though sales volumes are not expected to increase at the moment.
Most Italian Start-ups (outside the interests of the blockchain) are not yet accompanied by a launch of linked NFTs, which would be a good move, the last one concerning the ecological transition instead took into consideration the NFT at least for a limited edition for the inauguration of a new eco-virtual world in the metaverse. This limited edition could be very interesting, it depends on the growth of the project as for all start-up
The numbers of marketplaces are growing even though OpenSea continues to be the largest but those specific to the game world are those that are making the most money of all!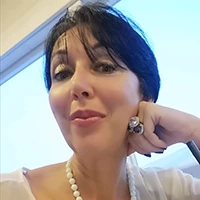 Born in Italy in 1976. Graduated in Political Science, Computer programmer & web 3.0 supporter and user. Real Estate Expert (two professional technical register and two active official roles) - Extrajudical civil mediator.