RUSSIA - A Russian central bank digital currency (CBDC) could be implemented soon; commercial banks in the country are being advised to prepare to handle a digital ruble within the next two years.
According to a document dated August 11 and issued by the Bank of Russia – the country's central bank – a digital version of the ruble may become available for settlement between individuals and enterprises as early as next year.
Meanwhile, by 2024, the Russian CBDC may be used to connect financial institutions to the digital ruble platform, as well as to "increase the number of payment options and transactions available using smart contracts," the document said.
According to the central bank, the CBDC is expected to reduce the costs of settlement and transactions compared to currently available methods.
Source https://cryptonews.com/news/russian-banks-start-handling-digital-ruble-by-2024.htm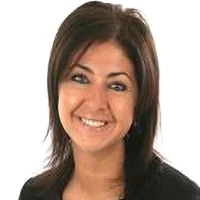 Nadia Capasso has a solid background in the aviation industry. Her recent long permanence in the United Arab Emirates allowed her to build a strong knowledge of market trends and with attention for the digitalization process happening in that corner of the world.