From the purchase of Oculus VR by facebook which dates back to almost ten years ago to the creation of single meta account (just created) as well as putting oneself at the service and vice versa of all the builders of metaverse, and even more -> the fashion/tendency to create communities.
But, let's start with talking about Discord, the platform where gamers meet since 2015 to become a full-fledged social network with 140 million subscribers; it will also be for this reason that the various metaverses builders have chosen to have a discord community (no one excluded) -> you must have it!
The metaverses must be free places interconnected with each other and different functions and interactivity regulated by an external community - discord communities respond to this need by aggregationing by offering services and before to all -> support!
Customer Service Future seems that: inside the community, people help and bots give answers on basic rules and uses. From others point of view Discord seems be also an "asset platform" seeing that it hosts also NFT communities and it hosts already every DeFi Project all of which have their own servers there...
Facebook, or better "Meta" seems to have no need of Discord, because it is the same platform and social network, but Horizon - the Meta Future, is equally present in Discord or they will be communities that make numbers with the world -> "horizon"??
In any case Discord seems to have a very prosperous future ahead of her - everybody choice Discord also a lot of AI to generate, among the most famous in terms of art: mid journey. It also incredible how being a VoIp service it is expanding to become a communication tool even outside the game world, for example it is very appreciated by students and for music and entertainment.
Creating a Discord community is free (also if for a better "server" you can pay) but requires collaborators and "numbers" to be publicly visible and not only within your own network!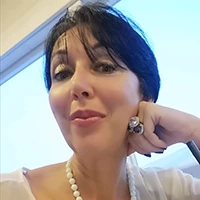 Born in Italy in 1976. Graduated in Political Science, Computer programmer and expert – web supporter. Real Estate Expert (two professional technical register and two active official roles) - Extrajudical civil mediator.
Every Company is thinking about how to use the metaverse and the first thing there is no doubt about is that choosing to project your company into the metaverse is a strategic choice of internazionalization and expansion of customers and international reputation.
It's not just about having a virtual office, using bots, images, videos, socials network and than branding, increasing the customer experience - companies has to decide also in which metaverse to place themselves and with whom - metaverse is an immense virtual world where companies must organize themselves (you can read also the article Ikea's approach)
You can imagine the metaverse as a village, a shopping center, a neighborhood a free place for everyone, but also many interconnected worlds!
There are already very populated metaverses but they are the ones based on the game - the challenge is to create them tailored to the consumer and the company.
In Italy we have already an example of Brand exported on known Metaverse, it's Sant'Anna ( yes, she is the one of water!) they took a very "international" choice, having their own map/village on the Metaverse of Decentraland, which actually already boasts a few million users connected per month from all over the world. Some kind of advantage!!
A part from this and other cases, probably at the end of 2022 we will have the pleasure of seeing the first metaverses other than the "game" inaugurated. This process has already started for at least a year and it is inevitable it's just a metter of doing it best. It will be also the new way to do e-commerce, the old model can no longer work as it has finished its cycle.
These are the wainting times!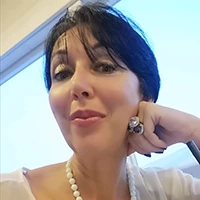 Born in Italy in 1976. Graduated in Political Science, Computer programmer and expert – web supporter. Real Estate Expert (two professional technical register and two active official roles) - Extrajudical civil mediator.
ITALY - The positive practice already started by other italian local administrations continues in Puglia After the pilot experience of the Municipality of Barletta which was the first to notarize its Integrated Plan of Activities and Organization (PIAO) on a permissionless blockchain. Following the first case of notarization of the mandate program of the new Mayor of Giovinazzo as a new form of disruptive participation, also the regional capital municipality has decided to notarize the recently adopted PIAO on the permssionless Algorand blockchain infrastructure. The PIAO is part of an italian normative and regulatory path of transition from the previous planning monadism to integrated planning. This path has been quite long and troubled; the same was inspired by the desire to streamline the planning burdens of the Public Administrations. At the same time promoting the pluralism of confrontation with the various subjects called to express themselves.
The complexity of this process led the Minister of the Public Administration to coin the oxymoron "simplifying is complicated". The PIAO replaces the previous plans for performance, corruption prevention, personnel needs, agile work organization, training, rationalization, audit, etc. As highlighted by the Council of State and authoritative commentators, it is not the sum of the individual plans, but a new planning architecture aimed at developing policies generating public value. On the one hand, as the CEO of Blockchian Italia says - Pietro Azzara - this is a technology with an Italian mind and heart, having been conceived and designed by fellow countryman Turing prize and professor at MIT in Boston prof. Silvio Micali, on the other hand, as reported by the Director of the Financial Service of the Municipality of Bari - Giuseppe Ninni - the usefulness, sustainability and resilience of this technology has also been promoted at national level as highlighted by Bank of Italy in a recent paper publication. This further testimony is proof of how blockchain technology is increasingly used also in the public sector and how Italy is strengthening its position in the ranking of the countries most engaged in the implementation of blockchain technologies.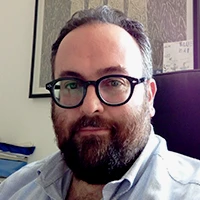 Metaverse is trying to meet the needs of many sectors, we can hear about meta-hospitals, meta-municipalitie etc. but probably the strongest and most immediate impact will be the ideas that are developing in the world of schools and universities
While we talk about the first times in the metaverse, there is already someone who has taken a degree inside metaverse (campus Einaudi), exactly in Turin (Italy); today innovation is so fast that there is no time to talk about new products and firsts
However, university is just knowledge and freedoom and metaverse support that. Maybe also for that it is the "place" among the most suitable for this "new".
Who loves or study technology is already ready for metaverse. It's a great way to make yourself know and do marketing.
From Hong Kong to the the other part of the world they all agree: we start again after the pandemic period and to be prepared for new misfortunes from innovation from the new web, from social (metaverse included) and from AI.
The Metaverse replaces nothing, ti's only a strategic complemets of this time, a new way to be visible and internazionalize.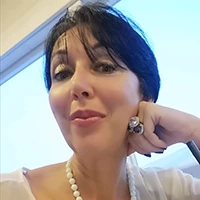 Born in Italy in 1976. Graduated in Political Science, Computer programmer and expert – web supporter. Real Estate Expert (two professional technical register and two active official roles) - Extrajudical civil mediator.
UNITED STATES - How do we understand if something new is becaming part of our lives? Here at The Meta Economist we think this happens when the "new" overruns into everyday life. MTV's Video Music Awards, the international prize linked to music video, this year will have a new category: the award for Best Metaverse Performace. The show of the VMA this year will be back in Newark, N.J., air on Aug. 28th. The awards show focuses on the music stars and their music video and is now trying to head off new generations, since the audience of the last years is recently very low compared to the millions recorded in earlier 2000.
The nominees are based on performances that took place metaverse platforms as Roblox, Fortnite, and Minecraft. Ariana Grande, Charli XCX, Justin Bieber, Twenty One Pilots, and K-pop groups BLACKPINK and BTS. One of this six artists will win the Best Metaverse Performace. Voting for the category ends this Friday.
So the question is: will the metaverse already changed our lives and our habits? Will Mtv's audience grow because of this new marketing choice? We will see after the night of the show.
Source: Fortune
Ilaria Vanni is a TV journalist for italian broadcasting and coordinator of The Meta Economist portal. She has a philosphy degree and she's now studing the economic and technological issues connected to the new frontiers of the metaverse.
After the high fashion sector and the jewelry industry (this, already obvious in USA), we are already beginning to see that the next one interested sector in "augmented realty", it is the nautical sector. They are very interested in wanting to find a new way to present itself in order to present super fabulous luxury Yachts in detail, furthermore they know very well that the winning choice is to be the first!
All these ways of doing "Metaverse" continues to turn out to be a stretegic marketing choice to be ridden immediately and soon all the luxury sectors will have their own space in the new web or better, in a big synergistic "metaverse".
One of the most important thing is that all of these big sectors understand that the future is the big "metaverse", like the Ikea's approach
Consumers cant' waint to visit large immersive spaces thanks to virtual reality (and out of the world of game-based) in order to enjoy a new shopping experience. We guess the first "big metaverses" (how they are studying them in Europe) will be ready before the end of the year.
"Metaverse" is meant to be thought and to think big, faced with this evidence -> how and what small businesses will do? For them it was already a problem on the web 2.0...
Future is Luxury...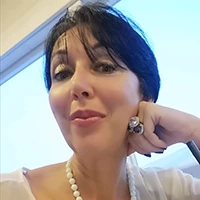 Born in Italy in 1976. Graduated in Political Science, Computer programmer and expert – web supporter. Real Estate Expert (two professional technical register and two active official roles) - Extrajudical civil mediator.
If you want to understand all that you can do inside "metaverse" you have to explore all the most known metaverses, cause it will be just only like that, that you will also discover that some of them ask for a crypto wallet and others don't.
At the moment lot of metaverses based on game ask for a crypto wallet to authenticate access and than they have an internal coin or a crypto currency with which the user can make purchases; in any case you don't have to use any coins to explore, so it means you can an empty wallet. It's just free web.
Clearly, too many people in Europe and others countries still haven't thought about having a crypto wallet, in fact for these people it seems strange log in somewhere on the web through its while for the Americans it does not.
At the end, the most interesting differences beetween the various metaverses are users experiences. We were all used to one web for everyone's goals while now from a side, there is the one to project a bit of real life into a game, or into a cinema, a pub etc. in order also to buy virtual object, and from the other side there is a metaverse who wants to be a new way of doing social marketing and sales (for real stuff).
Don't forget to explore!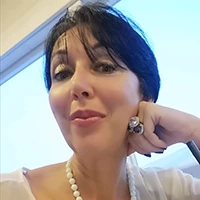 Born in Italy in 1976. Graduated in Political Science, Computer programmer and expert – web supporter. Real Estate Expert (two professional technical register and two active official roles) - Extrajudical civil mediator.
You can get your own "metaverse", such as a room, an office, a house, a little private social network (for example) and all of this because you need it for yourself and your job, but probably, the real metaverse everyone is waiting for is just a "big space" that more consumers can use, live and share; it is also the social aspect everybody needs and hopes really to enjoy this new web experience!
Thanks to this point of view, we can image a free metaverse but regulated by the companies that make it up. This is in fact, the Ikea's approach like many others big companies collaborating with them.
It already seems like a winning choice, bacause so, companies can handle it all, containg costs, have more visibility, bringing inclusive values inside metaverse just with a only one action. From the sales and marketing point of view, metaverse has to become like a shopping malls or an e-commerce portal. In the "old" web as well as in reality we have already seen that they work very good and metaverse has to imitate them.
Metaverse is ready to be the best solution for that new market, a new way to attract customers and it can be used by small and large companies. Ikea is ready too, they have lot of new and big projects from blockchain to sustainability to be presented in the metaverse, probably they will be driver!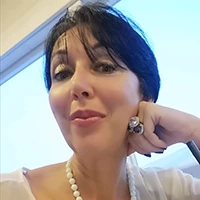 Born in Italy in 1976. Graduated in Political Science, Computer programmer and expert – web supporter. Real Estate Expert (two professional technical register and two active official roles) - Extrajudical civil mediator.
VATICAN METAVERSE NFT - There will not be a Sistine Chapel in the metaverse, for now. During the recent days, a rumor began to circulate that the Vatican was launching its own art gallery in Non-Fungible Token, with works from the Vatican Museums. After a few days, Humanity 2.0, the NGO that was to curate the exhibition together with the Swiss company Sensorium, denied it.
But this was a fake news
There is no agreement and there has been no Vatican confirmation. Someone spoke on behalf of the Vatican, stating, with two fake press releases, that it would be "A public-private partnership aimed at extending the availability of the Vatican cultural heritage, from manuscripts to works of art to academic initiatives, to those who would not be able to benefit otherwise", said the Sensorium press release. 
The answer of Father Philip Larrey, dean of philosophy of the Pontifical Lateran University and president of the Humanity 2.0 society was completely invented too: "We can't wait to work with Sensorium to make art democratic and make it available for everything. The world regardless of their socio-economic or geographical limitations ".
After a few days, the Vatican denied the news, saying they were not fully aware of this NFT and metaverse project.
Father Larrey's denial
The possible agreement between Sensorium and the Vatican, at the moment won't come to life. The Swiss company founded by the Russian oligarch Mikhail Prokhorov, speaking to the American media, claimed that there had been a real agreement between the Vatican Museums and the NFTs. Sensorium tokens, called Senso, also suffered a decline of 12.97% in the following 24 hours, after the official denial by Father Larrey.

For more information about it, just click on the link, which takes you back to the full article → Vaticano, la fake news della galleria Nft nel metaverso.


.
VALENTINO ROSSI METAVERSE - The revolution of Metaverse, web3, and NFT started from sport. A champion like Valentino Rossi couldn't help but be among the first to take his place on the Metaverse "podium", and of course he did it in style. VR46 Metaverse was born.
The economic growth prospects of the Metaverse
A champion like Valentino Rossi couldn't help but be among the first to take his place on the Metaverse "podium", and of course he did it in style b 2025, 25% of the world's population will spend at least an hour a day in the Metaverse, exploring new interests and new social, recreational, educational, and shopping opportunities. These figures make it easier to understand the forecasts predict that the size of the Metaverse market will reach 800 billion dollars by 2024. Not only will the market expand, but even though the Metavers is still in its embryo stage, we are seeing an enormous response: 6 million users on Decentralend - one of the first major international platforms to take on the name of Metaverse - have spent 7.5 billion in three months.
Gartner's analysis helps us understandt he economic scope that the Metaverse can reach, and the likelihood it will exceed expectations. From these figures, we can also understand why increasingly more entrepreneurs are willing to invest in existing Metaverses, or give life to their own. This is the case of Valentino Rossi.
VR46 Metaverse
The nine-time MotoGP World Champion, who has just retired from the top motorsport competition, has decided to dive into a new adventure. Perhaps becoming both a father and racing in the GT World Challenge Europe Championship did not seem challenging enough. With his VR46 he joined "The Hundred", Italian media holding, to create VR46 Metaverse. Within the Doctor's Metaverse, thanks to the know-how made available by The Hundred, Valentino fans will be able to live specific virtual experiences, buy the NFT available, and challenge themselves in highly immersive adventures. Opportunities will be created to meet and interact with other users, and the drivers of the "Academy of the Doctor" and why not? also those coming from other motorsport.
VR46 Metaverse was born as a project in continuous evolution, a "multi-year roadmap" that will present more and more exciting news. This is one of the most fascinating aspects of the Metaverse; to be limitless, to be in continuous expansion, and to not know the concept of "barrier", that is this linguistic, geographical. In the Metaverse there are no brakes, not even for the imagination.
Valentino Rossi and Ghinozzi present VR46 Metaverse
Valentino Rossi's words on VR46 Metaverse:
"Entering this sector is a really exciting adventure that I decided to approach in a structured way, together with quality partners... I am excited to be able to reach fans all over the world, bringing them the atmosphere and enthusiasm of VR46 through new technology, and I think that this project marks a very important step forward for the brand."
Alongside The Doctor in this project is Jean Claude Ghinozzi CEO of VR46 Metaverse and a partner of The Hundred. He is an entrepreneur with an immense amount of experience. In his curriculum, he boasts the likes of Microsoft, Activision Blizzard, and Electronic Arts in the management of IP such as, Call of Duty and FIFA. Ghinozzi commented on the announcement of VR46 Metaverse:
"I am pleased to develop this project which, for the first time, will bring an international icon like Valentino Rossi, for the first time, into the Metaverse, and I am sure he will be able to revolutionize this world, as he has already done with motorcycling."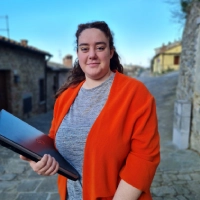 Viola Meacci, student of Biomedical Engineering at the University of Pisa, has always been interested in the world of journalism. In her job, she explored the world of blockchain, cryptocurrencies, NFT and metaverse which she now very is passionate about it .