NEW YORK - Forbes places on Ethereum its "Under 30" list. 30 names of 30 brilliant young people, in different categories, that could make the future of business. The decision is valid for the North America's list. So the data and profiles of the people included on the list, will be permanently recorded on blockchain. This decision indirectly promotes Web 3 and the new technologies linked to Web 3 and also underlines an important fact. Many blockchain and crypto innovators were part of the list in previous years.
Forbes and Ethereum
The announcement was made by Forbes itself and will be active on Ethereum blockchain. This is to permanently archive published data, including profiles of individual people, but also to promote the potential of blockchain technology and Web3. The list has been published for 30 years now, and represents a now prestigious recognition for individuals in every type of sector, from media, through sports, technology, finance and education, up to art and music. "Forbes is at the forefront of combining traditional media with cutting-edge technology," said Vadim Supitskiy, chief digital and information officer at Forbes. "By launching our 'Under 30' on the Ethereum blockchain, in addition to recognizing emerging young leaders, we are also demonstrating the vast untapped potential of blockchain technology in the field of data storage and security."
Under 30 List, the announcement of Class of 2024
As we can read in the official article by Forbes, on November the 28th, was announced the 13thannual Under 30 List for the Class of 2024, recognizing 600 leaders from North America, within 20 different industries, many of whom are creating meaningful change through their entrepreneurship.
"This is one of the most diverse and ambitious Under 30 classes to-date, and particularly in terms of the scope of their work and impact of their leadership," said Kristin Stoller, Senior Editor, Forbes Under 30. "The large majority are founders or cofounders of a company, but creators and performers are also making their mark as they build their brands beyond traditional artistic scopes."
Collectively, the Class of 2024 has raised $3.6 billion in fundraising and the celebrities, musicians and creators on the list captured a combined 780M+ social media following. Gen Z gained a stronger presence on this year's list, making up 33% of the list, up from 22% in 2023."
SOURCEs: Forbes, The CryptoGateWay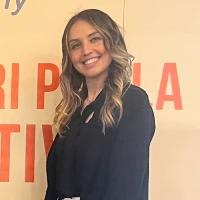 Ilaria Vanni is a TV journalist for italian broadcasting and coordinator of The Meta Economist portal. She has a philosphy degree and she's now studing the economic and technological issues connected to the new frontiers of the metaverse.
SINGAPORE - Cryptocurrency exchange Zipmex Thailand has thrown investors into disarray by announcing an immediate suspension of digital asset trading until early next year. On November 25, 2023 at 1:00 PM, the Company temporarily suspended digital asset trading and deposits. The decision was made in response to the stringent criteria imposed by the Thai Securities and Exchange Commission, as stated by the platform through a post on Facebook on Saturday afternoon.
In an official post we can read: "Zipmex Limited wishes to ensure the proper and compliant conduct of its business operations in accordance with the stability criteria of the Securities and Exchange Commission (SEC) of Thailand." However, customers will still be able to withdraw Thai baht and digital assets from their Trade Wallet via the website and mobile app until January 31, 2024.
Outlines
As The Paypers reported: "The suspension follows several difficulties for Zipmex, with the most recent one being in April 2023 when the company delayed paying its customers due to an attempt to increase returns for them. At that time, Zipmex requested an additional extension that would enable a longer moratorium on its debt in Singapore amid the firm's liquidity issues. In January 2023 the company was the subject of an investigation by SEC Thailand due to a potential breach of local regulations for digital asset service providers. The Thai SEC requested Zipmex to clarify whether it was operating as a digital asset fund manager without permission in the region and, if true, the company was obliged to obtain a permit before conducting business in Thailand. Investigations into the activity of the exchange had been going on for an extended period of time".
So what we know so far is that the exchange company, based in Singapore and operating in Thailand, Australia and Indonesia, is currently subject to sanctions by the Thai SEC and this began several months ago. The sanctions stem from the improper use of a digital asset custody service and steering customers to another exchange, Singapore's Zipmex Pte, causing a potential conflict of interest.
Zipmex 's crisis
Lately the platform has been hit by a number of difficulties over time. Last year, it suspended withdrawals due to market volatility and liquidity crisis resulting from exposure to Babel Finance. Zipmex has also run into problems repaying creditors following losses related to exposure to cryptocurrency lenders such as Babel Finance and Genesis. Zipmex's $100 million takeover attempt collapsed earlier this year when the buyer, V Ventures said, withdrew its takeover offer. Despite attempts to restructure and sell a majority stake, the Thai Securities and Exchange Commission's investigation into alleged regulatory violations in the offering of digital products continued to cast a shadow over the exchange.
SOURCES: Crypto News, The Paypers
Photo credit: Steve Johnson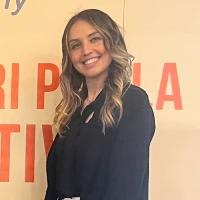 Ilaria Vanni is a TV journalist for italian broadcasting and coordinator of The Meta Economist portal. She has a philosphy degree and she's now studing the economic and technological issues connected to the new frontiers of the metaverse.
Over the weekend, AI tokens went at the top of their trend, linked to a series of developments related to key companies in the sector. There were a couple of example followed by a big enthusiastic answer about this trend. One is the Elon Musk statements on xAI tokens: "Elon Musk said that X Corp shareholders boast a 25% stake in xAI, his new AI venture, and that he recently began testing his Grok chatbot. As Crypto Slate explains, Sam Altman's move from OpenAI to Microsoft, where he will head a new research team on advanced artificial intelligence, also had positive repercussions. Bittensor's TAO token rose a further 4.2% after rising 77% over the past week. Ocean Protocol's OCEAN, Fetch AI's FET, and SingularityNet's AGIX have increased by up to 16% in the last 24 hours". Data from CryptoSlate shows that digital assets in the sector grew by more than 9% over the last day and by over 11% during the past week. Additionally, tokens in the sector saw their trading volume exceed $1 billion during the last 24 hours.
yPredict's case
On the surprising raising of AI tokens a central role was played by YPRED, whose pre-sale is sailing quickly towards 5 million dollars. yPredict is an advanced platform used for research and analysis in the field of trading. Its goal is to provide valuable information to help operators make informed decisions. It brings together artificial intelligence/machine learning experts, financial quants and expert traders, committed to developing various analytical tools and platforms that use the latest financial forecasting methods and metrics. yPredict offer access to data-driven insights, proven analytics metrics and even a prediction marketplace.
yPredict, what it is for?
The cryptocurrency market is always going ap and down, for this reason it can discourage the less experienced from investing their money in any token. YPredict, an all-in-one trading dashboard, was born to simplify the prediction of price movements for those who want to invest in cryptocurrencies. The aim of yPredict is to become a point of reference for investors, analysts and traders, given that it uses artificial intelligence to make the results of its forecasts accurate and offers metrics that are easy to understand for everyone, even the less experienced. The platform offers a free subscription, but you will need to have YPRED tokens to access the premium tools.
yPredict stands out as one of the most cutting-edge cryptocurrency platforms, thanks to the integration of Artificial Intelligence. It offers a range of interactive services based on real-time market data, such as creating crypto predictions through AI, which analyzes assets precisely thanks to access to relevant data and machine learning models. Furthermore, the platform provides a trading signal system that allows users to receive real-time notifications on the best market opportunities, even for assets already present in their wallet. Finally, yPredict offers market sentiment analysis, allowing you to identify purchasing trends and identify cryptocurrencies to monitor more carefully. According to numerous cryptocurrency market experts, the promising future of this platform is largely linked to the key role of its native token: YPRED. The services mentioned previously, in fact, are accessible exclusively through the purchase of a subscription with the YPRED token, which gives them a crucial role in the internal dynamics of the ecosystem.
SOURCE: Crypto Slate, Coin News, Coin Market Cap
Photo credit: Steve Johnson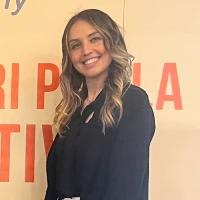 Ilaria Vanni is a TV journalist for italian broadcasting and coordinator of The Meta Economist portal. She has a philosphy degree and she's now studing the economic and technological issues connected to the new frontiers of the metaverse.
The rules for cryptocurrencies seem to turn global in a few years. An International Deal against Crypto Tax Evasion was signed and will include 48 Countries. The deal will be valid in 2027. A total of 48 countries, including the U.K. and Singapore have pledged to implement a tax-transparency standard from 2027. This initiative aims to facilitate the automatic exchange of information between jurisdictions, specifically targeting tax evasion on cryptocurrency exchanges.
"The agreement - reported Commonwealth Chamber of Commerce - adds the Organisation for Economic Co-operation and Development's (OECD) Crypto-Asset Reporting Framework (CARF), to the organization's Common Reporting Standard (CRS), an information standard for the automatic exchange of information regarding financial accounts between tax authorities".
Final agreement on the CARF was reached in March 2023, following two years of negotiation. It will provide for the automatic exchange of information between tax authorities on crypto exchanges for the purpose of combating offshore tax avoidance and evasion. Exactly this statement announces the signatory jurisdictions' intention to implement the framework in time to commence exchanges by 2027.
Why the International Deal deadline is 2027?
The decision to start using the Deal in 2027, is a deadline that will be used for implementation of global crypto regulation. And there will be also time for other Countries to join the Deal an also applies to the updates in the Common Reporting Standard with the aim of "swiftly transposing the CARF into domestic law and activating exchange agreements in time for exchanges to commence by 2027, subject to national legislative procedures."
Now by now, several nations with a sizeable interest in crypto, such as Turkey, India, China, Russia and all African countries, are not signatories to the statement. According to the release from the U.K.: "We invite other jurisdictions to join us with a view to enhancing the global system of automatic information exchange which leaves no hiding places for tax evasion," the statement said.
SOURCES: Coindesk, Commonwealth Chamber of Commerce
READ ALSO --->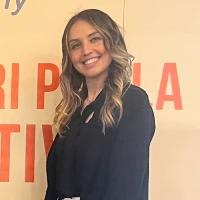 Ilaria Vanni is a TV journalist for italian broadcasting and coordinator of The Meta Economist portal. She has a philosphy degree and she's now studing the economic and technological issues connected to the new frontiers of the metaverse.
Qui n'a jamais rêvé de changer de vie ? De trouver un meilleur travail, qui nous plaise et nous donne plus de temps sans pour autant perdre d'argent. De développer de nouvelles compétences, avec l'énergie que donne le développement de nouvelles perspectives.
Tout cela est possible, à une seule condition : investir sur soi. N'est-ce pas là l'investissement le plus intelligent ? Développer ses compétences pour déposer sa démission au patron avant de gagner au loto. Pour cela, investir dans un coach est une des meilleures solutions.
Trouver le meilleur moyen d'investir sur soi
Il existe de nombreuses façons d'investir sur soi. On peut demander les services :
D'un ami,
D'un médecin,
D'un thérapeute,
D'un consultant,
Etc.
Le meilleur moyen réside dans le service spécialisé d'un coach. Vous avez sûrement entendu parler des coachs de vie, ces experts qui vous permettent de savoir comment progresser.
S'accomplir nécessite d'acquérir de nouvelles habitudes, de développer de nouveaux raisonnements, et ainsi de grandir intérieurement. Autant de choses qui ne sont pas possibles sans investir sur soi.
Cette progression demande quelques mois de travail assidu. La difficulté repose non seulement sur le fait qu'il faut rester motivé, mais aussi sur le fait qu'il faut trouver l'outil qui nous convient le mieux.
Pourquoi être assisté par un coach ?
Un coach est le meilleur moyen de nous guider sur le chemin de la positivité. On ne va pas se le cacher, vouloir changer de métier est souvent le signe d'un profond sentiment de pessimisme. On ne peut pas investir sur soi en restant attaché à ce sentiment.
Nous avons un métier prenant, qui ne nous plaît pas, et qui nous laisse peu de temps pour soi. Parfois, ce sont les obligations familiales qui nous pèsent, et le travail sur notre esprit devient alors obligatoire pour conserver un semblant de vie équilibrée.
Bien souvent, cette remise en question, cette réorganisation, on ne peut la réussir seul. Investir dans un coach devient la seule solution pour réussir à voir les choses d'une manière différente, et à trouver des solutions à des problèmes qui nous semblent insolubles.
Comment trouver un coach pour investir sur soi ?
Les coachs de qualité sont peu nombreux, alors que nos attentes envers eux sont grandes. Il ne faut donc pas investir sur n'importe lequel d'entre eux. On veut qu'ils possèdent une expertise dans le domaine du coaching ; qu'ils disposent d'une énergie communicative.
Un coach compétent est un coach qui nous aide à trouver les ressources qui se cachent en nous-mêmes. Un coach sait nous mettre en action, en suivant une stratégie capable de nous mener à notre propre transformation.
Surtout, un coach ne doit pas exercer son métier comme une simple activité, une entreprise qu'il faudrait qu'il fasse tourner avec notre argent. Au contraire, il doit être capable d'établir une relation qui va au-delà de la simple clientèle. C'est cela, investir dans un coach.
Trouver un coach en ligne est facile. Vous pouvez vous rendre sur des sites comme Fiverr, ou sur les pages jaunes pour trouver un coach près de chez vous. Vous pouvez également trouver un, ou une coach de vie, au travers de livres de développement personnel que vous lisez. Il est fréquent que leur auteur soit aussi un coach de vie.
Un coach a-t-il les clefs de la réussite ?
Un coach de vie n'a pas la clef de la réussite. Par contre, il a la capacité de vous faire comprendre que la réussite est en vous, et que cette clef, vous la possédez déjà. Un coach de vie a pour fonction de vous faire comprendre que vous avez les capacités de réussir.
Le plan qu'il va dresser pour vous montrer le chemin de la réussite va vous correspondre. Son but est de vous inviter à travailler sur votre corps et sur votre esprit, pour faire le plein d'énergie.
Chaque séance doit être ressentie comme un bienfait, un atout dans votre quête. L'intérêt de chaque séance repose sur une discussion constructive, qui va permettre d'évaluer l'outil qu'il a mis à votre disposition, et qui doit vous avoir permis d'atteindre le résultat escompté.
Existe-t-il une alternative au coaching ?
Oui, pour investir sur soi et réussir, il n'y a pas que le coaching personnel qui fonctionne. Vous pouvez très bien vous en remettre aux livres, ou aux formations spécialisées, trouver une école.
Il existe de nombreuses formations, pour tous les domaines qui peuvent vous intéresser. Avec l'accès aux informations et aux ouvrages que permet internet, vous pouvez très bien vous former de manière autodidacte, et investir sur vous dès aujourd'hui.
La seule limite pour investir sur soi de cette manière-là, est votre capacité à vous organiser, à trouver un groupe de discussion, à rester motivé sur la durée. Cela, par contre, reste le travail le plus compliqué.
Se connaître avant d'investir sur soi
Pour investir sur soi et changer de vie, l'apprentissage de nouvelles compétences ne fera pas l'affaire en elle-même. Une formation n'est qu'un moyen pour parvenir à votre objectif. Ce qu'il vous faut, c'est commencer par mieux vous connaître.
Vous devez comprendre que vous êtes le véhicule de cet apprentissage, qui vise à vous changer vous. C'est vous, le moteur de votre changement. Pour cela, vous devez comprendre vos émotions et mener une réflexion qui relève de l'introspection.
Certaines personnes, et certains coach, vont vous demander de pratiquer la gratitude, pour permettre un meilleur changement, et un meilleur ancrage de vos habitudes, afin de mieux réorganiser votre vie.
Ces pratiques, que sont l'introspection et la gratitude, vous ouvriront la voie d'un épanouissement personnel qui est la clef de votre réussite. Elle est en vous, il vous suffit de la saisir pour ouvrir la porte de vos rêves.
Quelles habitudes changer ?
On vous parle de changer vos habitudes, mais lesquelles ? D'une part, il va falloir abandonner toutes celles qui vous empêchent de progresser, et vous rendent malheureux, pour adopter celles qui vous feront grandir :
Abandonner vos achats compulsifs,
Vendre votre collection de choses inutiles,
Vous initier à la méditation,
Commencer le Yoga,
Vous fixer un plan d'apprentissage précis,
Repenser votre budget pour épargner et investir,
Etc.
Changer de vie par un investissement sur soi ne se fait pas du jour au lendemain. Cela demande une nouvelle organisation du quotidien, et une nouvelle façon de voir le monde. Développer de nouvelles compétences est indispensable à cette réussite.
Alors, si apprendre à mieux gérer votre argent, à maîtriser vos émotions, à abandonner vos habitudes pernicieuses, vous semble être un très gros morceau, commencer par trouver un bon coach peut être le meilleur investissement de votre vie.
Ensuite seulement, vous pourrez investir sur vous en souscrivant à des formations qui vous permettront de changer de carrière, et donc de vie.
En collaboration avec Web3 Academy
FOLLOW THEMETAECONOMIST ON INSTAGRAM
I'm a man in my thirties, a husband and a father. I'm french and expert in writing. I studied law at the University and I got one of my degrees in the UK. I had the chance to travel the world, to work in Canada, to visit multiple countries enhancing my cultural background. Although I can't sing, I can't dance and that I'm terrible in sciences, I'm an expert in sculpting sentences, playing with words, tones, style effects and so on, making an article a piece of art.
SOUTH KOREA - A new collaboration in the metaverse field has just been announced. ZEP, South Korea's premier metaverse platform, revealed a strategic partnership with the global Layer 1 platform, NEAR Protocol. This is a strategic decision and partnership. Mark Mi, Gaming Director of NEAR Protocol, underlined the significance of this partnership in expanding NEAR's ecosystem into the metaverse. The collaboration is set to expose NEAR users to diverse content across various domains. By integrating with dApps in content and gaming, NEAR aims to bolster ZEP's business growth in the Web3 space.
NEAR is a blockchain network optimized for large scale user-oriented service operations, offering a user-friendly interface and stability similar to Web2. With this new partnership the whole project is going to become a business model that will offer varied benefits to users and developers, focusing on developing Web3-related features. ZEP's partners, will be part of a community able to issue and distribute diverse Web3-based digital assets, enriching the user experience in the ZEP metaverse.
SOURCE: Cointrust, Blockchain News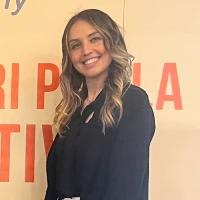 Ilaria Vanni is a TV journalist for italian broadcasting and coordinator of The Meta Economist portal. She has a philosphy degree and she's now studing the economic and technological issues connected to the new frontiers of the metaverse.
USA - There's a X for everything. In its own social media, Elon Musk wrote about the launch of Grok, the new AI system proposed on market by Tesla tycoon. Elon Musk's new AI company xAI launched this new chatbot to rival ChatGPT. Its launch led to hundreds of new AI-related tokens being created. Grok shows strengths in math and reasoning. Future capabilities will include audio and visual features.
Here's the X officially shared by the account xAI:
"Grok is an AI modeled after the Hitchhiker's Guide to the Galaxy, so intended to answer almost anything and, far harder, even suggest what questions to ask! Grok is designed to answer questions with a bit of wit and has a rebellious streak, so please don't use it if you hate humor! A unique and fundamental advantage of Grok is that it has real-time knowledge of the world via the 𝕏 platform. It will also answer spicy questions that are rejected by most other AI systems. Grok is still a very early beta product – the best we could do with 2 months of training – so expect it to improve rapidly with each passing week with your help."
Grok tokens
The launching of Grok was followed by the creation of nearly 400 "GROK" tokens. They emerged on crypto exchanges, with some surging over 1000% and reaching millions in market value and trading volumes shortly after launching. However, most GROK tokens were unofficial or scams, with developers suddenly removing liquidity and causing over $1 million in losses. Blockonomi wrote that: "Though influential in the crypto space, Musk stated none of his companies will create an official crypto token, so the GROK tokens are unrelated to xAI".
The goals
Musk has repeatedly expressed concern about the "civilization-destroying" potential of artificial intelligence. In a Twitter Spaces event last summer, Musk explained his plan to build a more secure Ai. Rather than explicitly programming morality into its AI, xAI will seek to create "maximally curious" AI, he said.
Grok is a chatbot from xAI, Elon Musk's new artificial intelligence startup. The AI system, currently in beta testing, aims to provide witty and candid answers to questions while also making intelligent suggestions.
The launch comes as Musk is seeking to boost engagement and sales at X, which since his 2022 purchase of Twitter has lost revenue after many advertisers pulled spending over concerns about his relaxing of content moderation.
SOURCES: Financial Times, Blockonomi
FOLLOW THE META ECONOMIST ON INSTAGRAM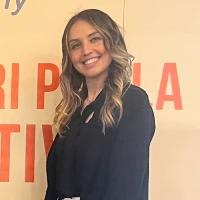 Ilaria Vanni is a TV journalist for italian broadcasting and coordinator of The Meta Economist portal. She has a philosphy degree and she's now studing the economic and technological issues connected to the new frontiers of the metaverse.
Bitcoin is the best-known blockchain technology. As a leading cryptocurrency, it is a source of great hope, as well as great fear.
More and more NGO volunteers declare that it can be a tool of freedom in the service of human rights, while on the other side of the spectrum, crypto-anarchists evoke fears of ever-greater control of individuals, by a new totalitarianism.
On a more mundane level, crypto-currencies also serve swindlers of all kinds, who capitalize on investors' credulity and lack of knowledge.
Bitcoin in the service of human rights
A technology of the future that is already firmly rooted in the present, bitcoin is a digital currency designed to guarantee the availability of assets while offering anonymity to its users.
Quite the opposite of what the current banking system offers. All the more so as governments are planning to abolish cash in favor of fiat currency alone. The digitization of our purchases speaks volumes about the institutions' power to control each and every one of us.
At that point, bitcoin, which is already one of the only tools at the service of political opponents operating in Hong Kong or elsewhere, will be the lifeline for all those who want to freely dispose of their money.
Blockchain in the wheel of humanitarian aid
Bitcoin isn't the only blockchain currency providing the means to change the world. In 2018, thanks to miners and Unicef's Game Chaingers fundraising project, Ethereum was entering the human rights arena.
Today, Unicef is inviting all computer owners to mine cryptocurrency and donate it to their e-wallets. A donation revolution that speaks volumes about the role that cryptocurrencies and blockchain will play in the defense of human rights.
Anonymity but transparent exchanges
Thanks to blockchain technology, all financial transactions can be tracked, while guaranteeing anonymity for the donor. In this way, donors can know exactly how their donation has been used.
Digital currencies thus guarantee a return to the trust in NGOs that has tended to wither over the years. A case in point is the use by the Red Cross, after the December 2004 tsunami in Thailand, of 5 million euros on an obscure account line called "Headquarters costs".
Practices that are open to criticism, to say the least, and which, with the development of cryptocurrency donations, will cease thanks to the control of the donors themselves. So, effective blockchain technology, at the service of NGO action.
Cryptocurrencies and totalitarianism
Blockchain isn't so much the jewel in the crown of a new form of freedom, as a new tool of control at the service of totalitarian regimes. Three adjectives characterize financial transactions recorded via blockchain:
To protect the identity of citizens, and thus combat the 200,000 identity frauds committed annually in France, the use of blockchain to protect identity is on everyone's lips.
However, the identification of each Internet user paves the way for the identification of the parties to all transactions carried out via the blockchain. This is permanent, public and verifiable by everyone. An attack on freedom that will serve, as never better, the control tendencies of governments, both democratic and manifestly totalitarian.
Cryptocurrencies: the challenge of regulation
Crypto-currencies' greatest strength to date lies in their relative lack of national and international regulation. This oversight, which is beginning to materialize through tax reforms aimed at providing a better framework for the capital gains realized from the sale of cryptocurrencies, is set to grow.
Truly anonymous currencies are no longer very numerous. For example, bitcoin, the most famous of all cryptocurrencies, is not. For the simple reason that, to gain access to the exchanges, each currency must comply with KYC (Know Your Consumer) and AML (Anti-Money Laundering) regulations.
In fact, it was thanks to these regulatory obligations that the founder of The Silk Road, an e-commerce site for illegal products and services, was arrested by the FBI thanks to transactions he had carried out in Bitcoins.
The only cryptocurrencies that are still truly anonymous are private currencies such as :
Monero (XMR),
Komodo (KMD),
Zcash (ZEX).
If governments get involved, these won't last long under a tightening regulatory framework that will quickly render them obsolete as unusable.
Cryptocurrencies and scams
Like all fads, crypto-currencies are a natural fit for all kinds of scams:
Ponzi pyramid,
Rug Pull,
breach of trust,
etc.
The limits are set only by the imagination of the swindlers.
.
What is a Ponzi scheme?
A Ponzi scheme is a simple system: you get members and their money into a system that promises them a comfortable - and often too-good-to-be-true - return on investment.
Buoyed by a pitch often based on the exceptional results of the bitcoin price, new members' money is used to pay out interest to old members. The scam works until the perpetrator walks away with the cash.
The whole bitcoin/blockchain/crypto-currency thing only serves to attract new victims willing to invest their money.
What is Rug Pull?
It's the technique used by the Ukrainian government to obtain funds from generous donors at the start of the Russian invasion.
The Rug Pull consists of making an appeal for funds, with the promise of delivering crypto tokens or NFTs via airdrop to each donor's wallet. Except that, in the end, the organizer of this fundraiser leaves with the money without paying anything in return.
This is what the Ukrainian government did, arguing that some donors had not played the game, making minimal donations in order to benefit from the gift promised by the Ukrainian government.
Breach of trust
You all know the Youtube, Instagram, Facebook influencers who create accounts to set up a business in investment advice, coaching or anything else.
With bitcoin and blockchain technology, it's the same story. A charming content creator suggests that you entrust him with your money so that he can invest it for you, on the pretext that he'll do it better than you.
Once he's raised enough funds, which he's been careful to invest on his portfolio rather than on the cryptocurrency markets, he leaves with the till.
Conclusions
Bitcoin, Ethereum and all crypto-currencies have the potential to be instruments of liberation. Tools put at the service of humanity to bypass the controls put in place by governments.
However, the principles on which they are based can offer governmental organizations, through well thought-out regulations, even greater means of control than those they already have in their possession.
Right now, the dangers of cryptocurrencies are being felt by the many victims of scammers, who have entrusted their money to people they don't know, because they understand neither how blockchains work, nor the conditions for investing in cryptocurrency markets
In collaboration with Web3 Academy
FOLLOW THEMETAECONOMIST ON INSTAGRAM
---> READ ALSO THE FRENCH VERSION
I'm a man in my thirties, a husband and a father. I'm french and expert in writing. I studied law at the University and I got one of my degrees in the UK. I had the chance to travel the world, to work in Canada, to visit multiple countries enhancing my cultural background. Although I can't sing, I can't dance and that I'm terrible in sciences, I'm an expert in sculpting sentences, playing with words, tones, style effects and so on, making an article a piece of art.
FLORENCE - What does the metaverse smell like? Metaverse and AI enter also the world of perfumes. The 21st edition of Pitti Fragranze, the Pitti Immagine salon dedicated to the world of international artistic perfumery, which took place at the Stazione Leopolda in Florence, has just ended. And beyond the new scents and events was also an opportunity to see the trend of a multi-faceted market. Numerous talks on new trends, the comparison between different generations had been the occasion to analyse the impact of Artificial Intelligence and the Metaverse into the world of perfume. The web 3 is someway ready to influence also the perfumes market?
How to use AI in the perfume sector
Artificial Intelligence at Pitti Fragranze was presented with Symbiotic Experience, a reinvented perception, an installation whose protagonists were 4 digital artists who work with AI to inspire the sillages composed for the occasion by 4 important noses: Alberto Morillas, Coralie Spicher, Serge Majoullier and Jérôme Di Marino. The result? A unique, immersive, synaesthetic experience, where physical and reinvented reality find a perfect point of union.
As in all thecnolgies, smell in the Metaverse may sound strange as smell is the only sense not perceived in the virtual world. But Pitti Fragranze tried to overcome this boundary with Agharti, the perfume of the Metaverse. The new Italian brand Agharti Scent Score has proposed four fragrances, all based on sustainable ingredients and enclosed in bottles inspired by the Metaverse. It's a sort of immersive experience in which the smell came form different elements of nature.
"The creative director, Barbara Loddo, owner of Aquacosmetics, imagined the stages of a journey towards the center of our planet in a magical world - reported Il Sole 24 Ore. Fragrances materialize from the four essential elements for life, starting with the green scent of the earth to arrive at the refreshing one of water, passing through the heat of fire and the lightness of air"
SOURCE: IL SOLE 24 ORE
FOLLOW THEMETAECONOMIST ON INSTAGRAM
READ ALSO ---> Microsoft flies towards a new era with Copilot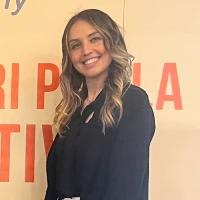 Ilaria Vanni is a TV journalist for italian broadcasting and coordinator of The Meta Economist portal. She has a philosphy degree and she's now studing the economic and technological issues connected to the new frontiers of the metaverse.