WASHINGTON - US Senate on Jul 27th approved the National Defence Authorisation Act (NDAA). The NDAA is a bill that recognised a guide-line for help the country's defence department for how to use federal funding.
The US Senate passed its version of an annual defense policy bill Thursday which authorizes $886 billion for national defense over the next fiscal year. The policy bill, known as the National Defense Authorization Act (NDAA), cleared the Senate floor in an 86-11 vote. The crucial bill helps set the Pentagon's policy agenda and authorizes how the Defense Department can use federal funding. On July 14, the Lummis-Gillibrand Responsible Financial Innovation Act ("RFIA") was re-introduced into the Senate, after failing to get past committee last Congressional session. Senator Lummis tweeted an infographic describing what is new in this version of the legislation. The revised RFIA maintains much of the broad scope of the 2022 version but is updated to reflect developments since then, like the collapse of FTX.
The RFIA was introduced to avoid another disaster like FTX was.
SOURCES:
CoinTelegraph
www.aa.com.tr
www.natlawreview.com
READ ABOUT VITALIK BUTERIN ON THE WORLDCOIN…
Follow us on Instagram @TheMetaeconomist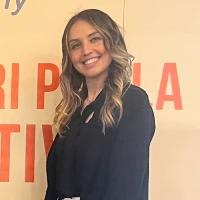 Ilaria Vanni is a TV journalist for italian broadcasting and coordinator of The Meta Economist portal. She has a philosphy degree and she's now studing the economic and technological issues connected to the new frontiers of the metaverse.