Decentralized Finance (DeFi) is an emerging financial technology based on secure distributed ledgers similar to those used by cryptocurrencies.
The system removes the control that banks and institutions have over money, financial products and financial services.
Some of the main attractions of DeFi for many consumers are:
-Eliminate the fees that banks and other financial companies charge for using their services.
-Keep your money in a secure digital wallet instead of keeping it in the bank.
-Anyone with an internet connection can use it without approval.
You can get funds in seconds and minutes.
Monetary financial services development, such as the issue of Stablecoin;
Providing lending and lending platforms peer to peer:
Enabling of financial instruments advanced like DEX (decentralised exchange), derivatives and markets for planned. DeFi has many advantages unlike classic financial services.
Through the use of smart contracts and systems, DeFi, delivers securely
financial applications and products.
And prevents to fraud of CiFi (centralised finance) like Celsius fund, or companies like these: that can block your own fund.
The defi is the future, but #DYOR
PHOTO: QuoteInspector.com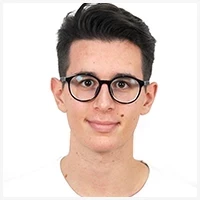 Law student, startupper, passionate about cinema, blockchain, metaverse and fitness.