Brazilians have spent more money than ever buying crypto assets this year – and in May shattered previous spending records by shelling out a combined USD 912 million on coins.
Data was released by the nation's Central Bank, which is yet to compile and release figures for June, July, and August.
The May 2022 figure dwarfs the previous record high, which was reached exactly a year beforehand: in May 2021, when Brazilians bought USD 756 million.
The Central Bank keeps track of crypto purchases in a monthly report it calls the "Commercial Balance of Goods."
Meanwhile, the newspaper Globo reported that the Central Bank's prototype so called digital real – will be ready for real-world testing "by the start of the second quarter of 2023."
Testing is already under way in a behind-closed-doors pilot that is being conducted – along with crypto, blockchain, and banking firms.
But, the next, real-world stage of the pilot, the bank told Globo, will begin in 2023 and "run until the end of the following year.
"The bank also added that "only a few participants" would have access to the digital real, and that only "limited amounts" of the coin would be minted.
The bank says that its project will help boost financial inclusion in the digital age – and will be of particular benefit to unbanked individuals.
Source https://cryptonews.com/news/brazilians-spent-almost-usd-1bn-crypto-may-digital-real-pilot-begin-2023.htm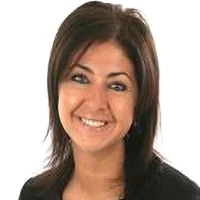 Nadia Capasso has a solid background in the aviation industry. Her recent long permanence in the United Arab Emirates allowed her to build a strong knowledge of market trends and with attention for the digitalization process happening in that corner of the world.