Digital currency platform Crypto.com reveals acquisitions in South Korea, pushing ahead with expansion in a bet that digital-asset markets will recover from this year's rout. The company declared it had acquired South Korean payment service provider PnLink and virtual-asset exchange OK-BIT, securing registrations under the nation's Electronic Financial Transaction Act and as a virtual-asset service provider.
No details were disclosed on the size of the deals or whether Singapore-based Crypto.com faces any other hurdles to be able to offer a full suite of services in South Korea.
"We're trying to be able to bring some of our offerings to the Korean market, and also work with partners here that are at the forefront of gaming and entertainment," Chief Operating Officer Eric Anziani said in an interview.
South Korea is prized by digital-asset firms because of comparatively high levels of crypto adoption. But retail-investor faith in the sector was badly shaken by the US$40 billion wipeout in the Terraform Labs ecosystem, including the unravelling of the TerraUSD stablecoin.
Source https://www.businesstimes.com.sg/garage/cryptocom-expands-in-south-korea-looks-beyond-market-route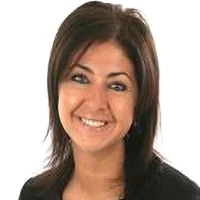 Nadia Capasso has a solid background in the aviation industry. Her recent long permanence in the United Arab Emirates allowed her to build a strong knowledge of market trends and with attention for the digitalization process happening in that corner of the world.