From text to video is already very popular, you can find a lot of web sites which offers somenting like that and the quality of the service is growing more and more - you can try for free a lot of them. The thing becomes even more incredibile and interesting instead if we pass from the text to the generation of videos in virtual reality and in 3D, it seems almost a way to build your own little metaverse or virtual space...
An example is a service offered by Versy Italian developers even if based in Dubai): Text-to-Space. That algorithm enables businesses to create interactive 3D virtual experiences from a text prompt.
The algorithm leverages the latest advancements in generative AI technologies to create virtual environments in real-time, based on a text description. This kind of services open up new opportunities for businesses to engage with their customers in innovative and interactive ways, from virtual product demonstrations to gamified marketing campaigns.
Virtual experiences will change the way we communicate
Their ability to capture the attention of the audience and convey strong and meaningful emotions marks their potential as limitless. The development of this special algorithm is backed by partnerships with NVIDIA Inception and Intel OneAPI that support Versy in the development of their cutting-edge technology.
NVIDIA Corporation is a very dinamic US technology Company. It develops in particular graphics processors for the gaming and professional markets, as well as system-on-a-chip modules for mobile computing and the automotive industry.
Among the most interesting things and project there are precisely those services and sites that help you build what you want and need by offering you means that also make things as easy as possibile for you.
Initiatives like these also make virtual environmentes more democratic and less expensive for small users and that's very important, how to say that the VR is for all. You can Join the waitlist to be the first to test Text-to-Space by visiting Versy AI website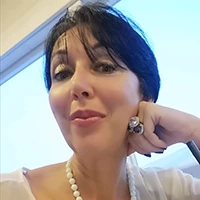 Born in Italy in 1976. Graduated in Political Science, Computer programmer & web 3.0 supporter and user. Real Estate Expert (two professional technical register and two active official roles) - Extrajudical civil mediator.