ITALY - The Italian high-end fashion colossus Gucci has enhanced its list of digital assets it accepts for payment. Gucci has become the first major brand to accept payments in the form of the Bored Ape Yacht Club – affiliated ApeCoin (APE).
The news was released on Monday and it could push further the ApeCoin project into significant and higher mainstream exposure bringing further utility to the cryptocurrency.
Gucci customers in the United States will now be able to purchase items in-store with APE, while the payment infrastructure will be provided by BitPay.
Earlier this year the Italian brand announced the plan to accept 12 crypto assets as payment methods across 111 stores in North America. The list included Bitcoin (BTC), Bitcoin Cash (BCH), Ether (ETH), Wrapped Bitcoin (WBTC), Litecoin (LTC), Shiba Inu (SHIB), Dogecoin (DOGE), and five U.S. dollar stablecoins.
Source https://cointelegraph.com/news/gucci-becomes-first-major-brand-to-accept-apecoin-payments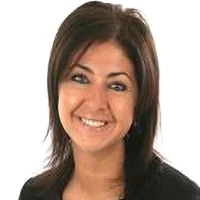 Nadia Capasso has a solid background in the aviation industry. Her recent long permanence in the United Arab Emirates allowed her to build a strong knowledge of market trends and with attention for the digitalization process happening in that corner of the world.