Luxury brand Hermès is laying the groundwork for its entrance to Web3 after filing a trademark application covering nonfungible tokens (NFTs), cryptocurrencies and the Metaverse.
According to an Aug. 26 filing to the United States Patent and Trademark Office (USPTO), the trademark covers downloadable software to view, store and manage virtual goods, digital collectibles, cryptocurrencies and NFTs "for use in online worlds."
It also filed trademarks for "retail store services featuring virtual goods" as well as fashion and trade shows in "online virtual, augmented or mixed reality environments" and for "providing an online marketplace for buyers and sellers of virtual goods."
The new trademark application comes months after filing a lawsuit against Metabirkins founder Mason Rothschild in January for allegedly using the brand's Birkin name to make money from sales and resales for his NFT Metabirkins collection.
Source https://cointelegraph.com/news/hermes-reveals-plans-for-metaverse-fashion-shows-crypto-and-nfts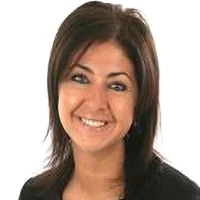 Nadia Capasso has a solid background in the aviation industry. Her recent long permanence in the United Arab Emirates allowed her to build a strong knowledge of market trends and with attention for the digitalization process happening in that corner of the world.