You can get your own "metaverse", such as a room, an office, a house, a little private social network (for example) and all of this because you need it for yourself and your job, but probably, the real metaverse everyone is waiting for is just a "big space" that more consumers can use, live and share; it is also the social aspect everybody needs and hopes really to enjoy this new web experience!
Thanks to this point of view, we can image a free metaverse but regulated by the companies that make it up. This is in fact, the Ikea's approach like many others big companies collaborating with them.
It already seems like a winning choice, bacause so, companies can handle it all, containg costs, have more visibility, bringing inclusive values inside metaverse just with a only one action. From the sales and marketing point of view, metaverse has to become like a shopping malls or an e-commerce portal. In the "old" web as well as in reality we have already seen that they work very good and metaverse has to imitate them.
Metaverse is ready to be the best solution for that new market, a new way to attract customers and it can be used by small and large companies. Ikea is ready too, they have lot of new and big projects from blockchain to sustainability to be presented in the metaverse, probably they will be driver!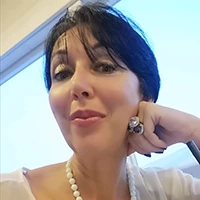 Born in Italy in 1976. Graduated in Political Science, Computer programmer & web 3.0 supporter and user. Real Estate Expert (two professional technical register and two active official roles) - Extrajudical civil mediator.