Ripple, one of the most discussed and innovative cryptocurrencies in recent years, is rapidly gaining popularity in the world of digital finance. Unlike Bitcoin, Ripple does not aim to replace traditional currencies, but rather to revolutionize the international payments industry. He's doing it with acquisitions and expansions.
Ripple and the XPR system
Ripple is a real-time funds transfer system, a network for currency exchanges and remittances, created in 2012 by Ripple Labs, at the time OpenCoin. The system name is Ripple Transaction Protocol, RTXP
Ripple's defining feature is its payment protocol, known as the XRP Ledger, which enables fast, low-cost transactions on a global scale. This system is particularly attractive for banks and financial institutions seeking to improve the efficiency of their cross-border payments.
Another key aspect of Ripple is its native cryptocurrency, XRP. This digital currency can be used to facilitate transactions on XRP Ledger and can also be traded on various cryptocurrency platforms. Its almost instant transaction speed and minimal costs make it a promising choice for international money transfers.
Like many other crypto companies, Ripple had to clash with SEC. In two out of three cases, however, the transfer of funds system prevailed.
The growth of Ripple
Ripple is playing an increasingly important role in the cryptocurrency industry, aiming to revolutionize global payments through its advanced technology and XRP. It has recently been the focus of attention thanks to its initiative known as the University Blockchain Research Initiative (UBRI). The novelty regards the involvement of four new European university institutions, with a total financing of 11 million dollars distributed over the last five years.
In addition, the acquisition by Ripple of Fortress Trust, a financial institution that provides financial, regulatory and technological infrastructure Web3 and blockchain.
Prior to this market transaction, the company had purchased for 250 million dollars Metaco, crypto custody service provider. With these acquisitions Ripple would be aiming to obtain regulatory licenses in several countries around the world. With Fortress Trust has managed to expand in Nevada, while, thanks to its previous associations owns over 30 licenses in the USA, including New York and outside the American continent holds the license Major Payment Institution in-principle by the Monetary Authority of Singapore, the central bank of the country.
Attention to the environment
Ripple also carries out a fight in favor of eco-sustainability, a topic strongly debated in the crypto field and that is often countered when talking about Bitcoin. This struggle also involved key figures related to Ripple, such as Chris Larsen, who supported third-party causes financially. One example is Greenpeace USA's "Change the Code" campaign.
However, this campaign did not gain much sympathy for the Ripple group. Although Ripple is actually environmentally conscious, the idea of replacing the Bitcoin consensus mechanism must be seen as a marketing move rather than an essential part of Ripple's business. Fortunately, this idea is not what really defines Ripple's core business.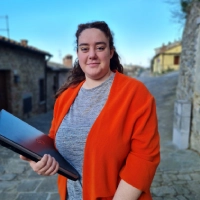 Viola Meacci, student of Biomedical Engineering at the University of Pisa, has always been interested in the world of journalism. In her job, she explored the world of blockchain, cryptocurrencies, NFT and metaverse which she now very is passionate about it .