What's happening in Sri Lanka? After the country's bankruptcy, crowned by the declaration of it, some key figures from the cryptocurrency sector had come forward to help in economic reconstruction. First of all, the founder of Tron, Justin Sun, said he was ready to "save Sri Lanka using the web3".

With a statement, the central bank of the Asian state reaffirmed its anti-crypto position, defining them as unregulated assets, and recalling that it has not granted any type of license to operate in the country to any exchange or platform (it follows that anyone who operates do it outside the law, then).

In our opinion it is the demonstration that, in a world that is innovating more and more rapidly, states that close in on themselves and totally reject modernity will play an increasingly marginal role.
This is true for Sri Lanka today, but it could happen to others sooner than one might expect.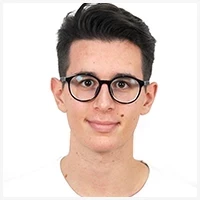 Law student, startupper, passionate about cinema, blockchain, metaverse and fitness.