Soon after the official announcement from USD Coin (USDC) issuer Circle Pay, stablecoin giant Tether has officially confirmed its support behind Ethereum's upcoming Merge upgrade and switch to a proof-of-stake (PoS) consensus mechanism-based blockchain.
In a Tuesday statement, Tether identified the Merge as one of the "most significant moments in blockchain history" and outlined that it will work in accordance with Ethereum's upgrade schedule, which is currently slated to go through on Sept. 19: "Tether believes that in order to avoid any disruption to the community, especially when using our tokens in DeFi projects and platforms, it's important that the transition to POS is not weaponized to cause confusion and harm within the ecosystem."
Tether (USDT) is currently the largest stablecoin in crypto, with a total market cap of $66.6 billion, while USDC is relatively close behind at $54.1 billion, according to CoinGecko.
Source https://cointelegraph.com/news/usdt-issuer-tether-also-confirms-its-throwing-weight-behind-the-post-merge-ethereum-chain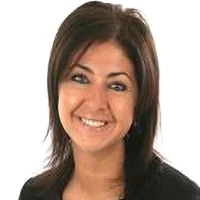 Nadia Capasso has a solid background in the aviation industry. Her recent long permanence in the United Arab Emirates allowed her to build a strong knowledge of market trends and with attention for the digitalization process happening in that corner of the world.