The Australian Blockchain Week began on June 26th and ended on Sunday July the 2nd. The ASX, Australian Securities Exchange, hosted the first day of the Blockchain Week in Australia. Binance Australia CEO, Ben Rose, underlined that the choice to held the first conference at ASX is definitely a positive sign for the industry, especially for Australians. The future of blockchain in Australia's financial sector shows promise, as attention turns to the country's big financial institutions explore ways to harness the tech to address increased adoption and curiousity of digital assets.
Important Guests and speeches
In perfect balance between old and new economy, there were many speeches about the future of blockchain for the worl wide market. One of the most enthusiastic speakers of the day was Immutable co-founder Robbie Ferguson, who spoke about the popularity of gaming around the world and the opportunity for Web3 gaming and digital asset ownership.
Sophie Gilder, Chief Executive Officer, Blockchain and Digital Assets at Commonwealth Bank, stressed that the importance of the cryptographic network is now clear and, although not yet openly implemented, it is becoming more and more relevant over the years.
Then there was also Trevor Power, of the Treasury Department, that the revolution of the payment system, as well as the revolution in the management of treasury assets, will pass precisely through the principles on which Blockchain Week was based.
Ryan McCall of Zerocap, on the other hand, stated that Australia is still moving slowly and countries like the United Arab Emirates and cities like Hong Kong risk overtaking the Down Unders very quickly.
Also Ben Morris of Circle was present at Blockchain Week and underlined how much everyone who owns a smartphone must have access to digital assets.
Main Topics
One of the main topic during the event was the future of payments, which sees Mastercard as the protagonist of the segment. A panel on the banking sector of the future, where NAB tried to explain the bank's need to approach Web3, has aroused a very important interest. Another important topic was the Cryptocurrency regulation, discussing payment system reforms.
Speakers including representatives from Crypto.com, BTC Markets, Kraken and Independent Reserve talked about the future of crypto exchanges and in the end some panel that discussed the integration of new technologies into payment systems has seen many participants, including those of Block Earner, Novatti and Ripple. This panels underline the efficiency of the innovative network in tackling the challenges of existing payment systems. In short, a lot was said at Blockchain Week, laying the foundations for the future of Web3, thanks also to incredible supporters such as the ASX.
Source: FORBES, TREND ONLINE
FOLLOW THEMETAECONOMIST ON INSTAGRAM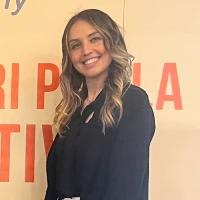 Ilaria Vanni is a TV journalist for italian broadcasting and coordinator of The Meta Economist portal. She has a philosphy degree and she's now studing the economic and technological issues connected to the new frontiers of the metaverse.