Australia's new government, led by Prime Minister Anthony Albanese since May 23, will begin a review of how cryptocurrency assets are managed, with a view toward keeping practices up to date and protecting consumers, Australian Treasurer Jim Chalmers said in a statement released on Monday:
"Australians are experiencing a digital revolution across all sectors of the economy, but regulation is struggling to keep pace and adapt with the crypto asset sector," Chalmers said in the statement.
"As the first step in a reform agenda, Treasury will prioritize 'token mapping' work in 2022, which will help identify how crypto assets and related services should be regulated.
This hasn't been done anywhere else in the world, so it will make Australia leader in this work.
"As it stands, the crypto sector is largely unregulated, and we need to do some work to get the balance right so we can embrace new and innovative technologies while safeguarding consumers," Chalmers said.
Chalmers also said that before "token mapping" is completed, the government will release a consultation paper with the sector about a regulatory framework.
Source https://www.coindesk.com/policy/2022/08/22/australia-to-use-token-mapping-as-framework-for-crypto-regulation/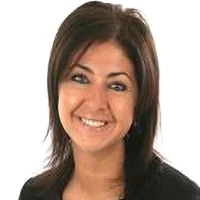 Nadia Capasso has a solid background in the aviation industry. Her recent long permanence in the United Arab Emirates allowed her to build a strong knowledge of market trends and with attention for the digitalization process happening in that corner of the world.