Despite of loss signs of the recent weeks July closed up with Bitcoin up to almost 17%, but analysts are now focused on how long the bullish trend can last. In recent week BTC seemed to suffer even harder on the back of June's 40% loss. The question among the analysts is now if and how long the gain may continue: different perspectives are now in place. The popular trader and analyst Josh Rager says: "After monthly closed above 2017 all-time high from last cycle, price is slowly climbing up. Looks good so far and even if this is a 'bear market,' I'm happy to buy dips right now." Others are more cautious, like trader and analyst Crypto Tony, who noted that the recent local highs just above $24,000 were still acting as unchallenged resistance on the day.
According to Cointelegraph major market triggers must be looked at. In short time frames, United States equities survived last month's Federal Reserve-induced volatility to end July on a high. As Cointelegraph previously reported, calls for an extended rally in stocks are increasing, something which could only be good news for highly-correlated crypto markets. Analyzing the state of commodities, meanwhile, popular Twitter account Game of Trades predicted that oil would soon lose ground and that this would have a conspicuous impact on U.S. inflation. Currently at more than forty-year highs, the Consumer Price Index (CPI) is responsible for the Fed rate hikes pressuring risk assets across the board. An about turn in inflation and thus Fed policy could thus swiftly turn the tables.
RSI measures how overbought or oversold BTC/USD is at a certain price, and since May has seen its lowest readings on record. Despite suggesting that Bitcoin is trading wildly lower than its fair value, RSI has yet to regain the "bullish momentum" that characterized the run past $20,000 and beyond at the end of 2020. In April 2021, Bitcoin hit $58,000 before halving in price by the end of July.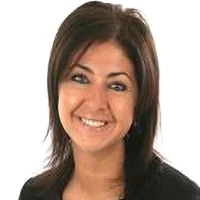 Nadia Capasso has a solid background in the aviation industry. Her recent long permanence in the United Arab Emirates allowed her to build a strong knowledge of market trends and with attention for the digitalization process happening in that corner of the world.