BitOasis - one of the largest client-facing cryptocurrency platforms in the Middle East - was stopped in Dubai.
Dubai regulator has suspended the license of BitOasis for failing to meet the mandatory conditions defined by the local regulatory authority.
The emirate's Virtual Assets Regulatory Authority (VARA) issued a market advisory on Monday. That advisory announced the action against the cryptocurrency exchange.
BitOasis, on 12 April, had obtained the license from VARA provided that the exchange met the key conditions for periods of 30-60 days. But that didn't happen.
It is not yet known what were the "key conditions" of BitOasis. For the moment, the company will remain inactive.
SOURCE: CoinTelegraph
READ ABOUT MUSK VS ZUCKERBERG. LEGAL ACTION: HERE WE GO…
Follow us on Instagram @themetaeconomist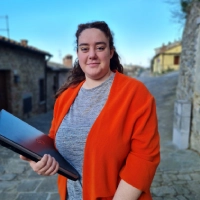 Viola Meacci, student of Biomedical Engineering at the University of Pisa, has always been interested in the world of journalism. In her job, she explored the world of blockchain, cryptocurrencies, NFT and metaverse which she now very is passionate about it .