After the high fashion sector and the jewelry industry (this, already obvious in USA), we are already beginning to see that the next one interested sector in "augmented realty", it is the nautical sector. They are very interested in wanting to find a new way to present itself in order to present super fabulous luxury Yachts in detail, furthermore they know very well that the winning choice is to be the first!
All these ways of doing "Metaverse" continues to turn out to be a stretegic marketing choice to be ridden immediately and soon all the luxury sectors will have their own space in the new web or better, in a big synergistic "metaverse".
One of the most important thing is that all of these big sectors understand that the future is the big "metaverse", like the Ikea's approach
Consumers cant' waint to visit large immersive spaces thanks to virtual reality (and out of the world of game-based) in order to enjoy a new shopping experience. We guess the first "big metaverses" (how they are studying them in Europe) will be ready before the end of the year.
"Metaverse" is meant to be thought and to think big, faced with this evidence -> how and what small businesses will do? For them it was already a problem on the web 2.0...
Future is Luxury...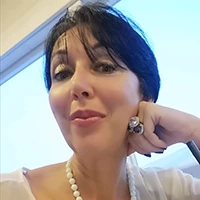 Born in Italy in 1976. Graduated in Political Science, Computer programmer & web 3.0 supporter and user. Real Estate Expert (two professional technical register and two active official roles) - Extrajudical civil mediator.