Mychicjungle and Miraitek 4.0 have created "Green ex-machina", the Italian think tank entirely dedicated to the green conversion of manufacturing companies that aims to implement the use of the blockchain to reach the green transition.
Green ex-machina, greener companies thanks to blockchain
The goal of the meeting is to make companies participate in the great opportunities arising from the application of digital. Some goals concern:
optimization of energy saving resources;
improvement of the quality of the job to the sustainability of the processes;
use of digital tools allows the synergistic implementation of different areas.
Given the commitment of mychicjungle and Miraitek 4.0 takes a central role in achieving these goals the use of blockchain. Both companies consider this technology an important pivot for companies in the search for green solutions. The blockchain in fact limits the phenomenon of greenwashing and certifies the sustainability of the production process.
"Green ex-machina wanted to testify how digital technology is able to enable sustainability in production processes - said Marco Taisch, founder of Miraitek4.0. - The story of the companies that have intervened testify that, improving performance by collecting and using data, increasing the degree of sustainability and, consequently, competitiveness in the market".
Miraitek4.0
"Spin off of the Politecnico di Milano, Miraitek4.0 implements innovative models in the management of production resources to increase the productivity and competitiveness of companies. It carries out projects, consultancies, assessment activities and integrates a suite of services and advice according to customer needs, which is supported throughout the digitization process. Miraitek4.0 combines the expertise of experts in technological innovation with the experience of manufacturing entrepreneurs to design and support businesses in an increasingly sustainable and digital future".
Mychicjungle
With a team of over 80 professionals made up of consultants, project managers, creatives and developers, mychicjungle offers services ranging from classic software development to real 4.0 machines, artificial intelligence and blockchain. Born as a partner for digital communication projects, mychicjungle is a hub for innovation, whose strong point is the synergy between the skills involved.
"Thanks to our skills we support companies in end-to-end projects - says Jacopo Moschini, CEO of mychicjungle. - What does it mean? Practically we deal with everything, from the feasibility study to the analysis of a specific need based on the reference industry, to the choice of technology, to the development and implementation of the same. We are among the top five companies in Italy with concrete projects in this field, it is a technology in which we have a particular expertise".
SOURCES: Ansa
Forbes
Miraitek4.0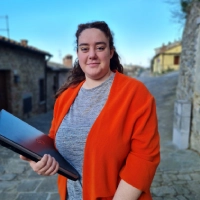 Viola Meacci, student of Biomedical Engineering at the University of Pisa, has always been interested in the world of journalism. In her job, she explored the world of blockchain, cryptocurrencies, NFT and metaverse which she now very is passionate about it .