Ripple (XRP) continues its expansion into the crypto industry, acquiring the Fortress Trust, a financial institution that provides financial, regulatory and technological infrastructure Web3 licensed for blockchain innovators. The importance of this acquisition also lies in the fact that Fortress Trust owns a Nevada Trust license.
Specifically, the new company acquired by Ripple also provides a critical infrastructure to address the growing business cryptocurrency market. These solutions integrate with Ripple's product and business roadmap.
SOURCE: Cryptonomist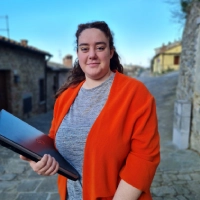 Viola Meacci, student of Biomedical Engineering at the University of Pisa, has always been interested in the world of journalism. In her job, she explored the world of blockchain, cryptocurrencies, NFT and metaverse which she now very is passionate about it .