On September 12, 2023, a financial movement totalling USDT 69 million emerged on blockchain, with management from Tether Treasury to Bitfinex. This event is a transaction on the Tron network that occurred between one of the public addresses associated with Tether and one connected to the Bitfinex cryptocurrency exchange. Both companies are part of the iFinex conglomerate, with Bitfinex serving as the main trading platform for USDT, which is the preferred location for such tokens in cryptocurrency markets.
Not one but two transitions
It cannot be denied that this transaction went unnoticed, as the financial entity involved is not particularly relevant. Considering that Bitfinex is the operating arm of the iFinex group used by Tether to introduce their stablecoins in cryptocurrency markets, this transaction could be just one of many with which Tether distributes USDT on the markets.
However, the problem surfaced shortly after this first transaction, when they executed a second financial move. This second transaction covered the same amount as the previous one, but in the opposite direction, representing a transfer of 69 million USDT from Bitfinex to Tether Treasury. The two transactions were executed with an interval of about twenty minutes from each other.
A significant detail indicates that Bitfinex made a conversion of Ethereum's ERC-20 token to Tron's TRC-20 token during this second transaction on the Ethereum network. Please note that Tether issued USDT tokens on the Tron network as a result of the Ethereum network's increased slowness and substantial commissions. By way of example, the first transaction, made on the Tron network by Tether to Bitfinex, resulted in practically zero fees, while the second transaction, carried out on the Ethereum network by Bitfinex to Tether, cost 0,0046121 ETH, equal to more than 7$.
SOURCE: Cryptonomist
FOLLOW THEMETAECONOMIST ON INSTAGRAM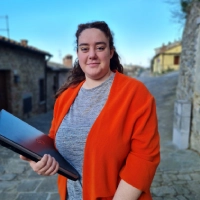 Viola Meacci, student of Biomedical Engineering at the University of Pisa, has always been interested in the world of journalism. In her job, she explored the world of blockchain, cryptocurrencies, NFT and metaverse which she now very is passionate about it .