In the previous weeks US regulators have issued their first ever joint warning to banks over the risks associated with the cryptocurrency market. Now that Solana-based NFT AMM hadeswap announced the release of its governance token $HADES, can this new token make really a difference? Users can now trade $HADES on several DEXes on Solana, including Jupiter Exchange, Orca and Raydium.
Despite the advantages created by the blockchain, banks have to decide to be part or not a new way of doing business that requires new technology. Banks must ensure they are looking into all of the efficiencies blockchain can bring. For consumers, the banks that are delivering on this are the ones that are going to bring the most seamless customer experience.
SOURCE: TokenInsight, FIS
READ ABOUT IRAN AND RUSSIA: A NEW STABLECOIN…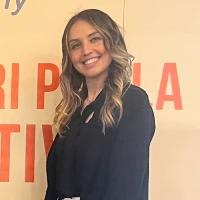 Ilaria Vanni is a TV journalist for italian broadcasting and coordinator of The Meta Economist portal. She has a philosphy degree and she's now studing the economic and technological issues connected to the new frontiers of the metaverse.