MOSCOW - Vladimir Putin signed a law banning cryptocurrency payments in Russia, among the reasons: a wave of pyramid schemes. Putin's decision means that digital assets cannot be used to acquire goods, services and products across Russia. A decision also taken given the insecurity in managing cryptocurrencies by the various government bodies that have not managed the rise of cryptocurrencies.
Discordant opinions that led the Bank of Russia to block all activities related to cryptocurrencies and to be banned outright, the country's Ministry of Finance was supporting the regulation, but which has now been canceled.
Some politicians have drawn parallels between "crypto-mania" and gambling addiction, with the latter already subject to harsh rules nationwide. Anatoly Aksakov, who heads the finance commission in the lower house of the Russian parliament, was quoted by Reuters as saying: The phenomenon exists and cannot be ignored.
Claims based on data from the Bank of Russia which define, only in the first half of 2022 that 954 pyramid schemes were identified, 6.5 times higher than in the same period of the previous year.
Of these, 56% are said to have "raised funds in various cryptocurrencies" or advertised investments in digital assets.
The central bank says many of these schemes operate on Telegram's messaging app and don't have their own website.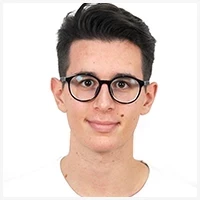 Law student, startupper, passionate about cinema, blockchain, metaverse and fitness.