Binance CEO Changpeng "CZ" Zao alerted his users on X about a new scam. It consists on a fake wallet addresses that are used to cheat users during transactions. 
The "scam-plan" allows scammers to reproduce fake addresses but which have the same beginning and ending characters as the users' original address. As soon as the indirection is generated, the scammer sends dust transactions that will be reflected in the victim's transaction history. It happens that when the victim copies and pastes an address from one of the dust transactions, money will automatically be loaded into the scammer's wallet.
Below what CZ posted:
"I want to share this (luckily) unsuccessful, but very clever and close scam incident from yesterday. Saved $20m. Hope it may also save you one day. The scammers are so good now they generate addresses with the same starting and ending letters, which is what most people check for when doing a crypto transfer. In fact, many wallets hide the middle part of the address with to make the UI look better.
SOURCE:  CoinTelegraph
READ ABOUT ABOUT: GREEN LIGHT FOR NATIONAL DEFENCE BILL
Follow us on Instagram @TheMetaeconomist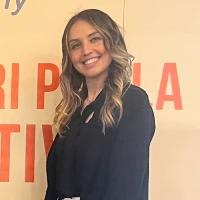 Ilaria Vanni is a TV journalist for italian broadcasting and coordinator of The Meta Economist portal. She has a philosphy degree and she's now studing the economic and technological issues connected to the new frontiers of the metaverse.