BLOCKCHAIN CRYPTOCURRENCIES SWITZERLAND UAE - The United Arab Emirates has launched the strategy linked to the Metaverse. The government of Dubai aims, in fact, to create 40,000 jobs in the virtual sector by 2030 and to encourage companies in the territory to rely increasingly on Blockchain technology. The same objective is also set by the Swiss confederation with which a new partnership has been created.
Cryptocurrencies and blockchain opens an axis Switzerland Dubai
It is for this reason that the partnership agreement between Crypto Oasis of Dubai and the Crypto Valley Association based in Switzerland was born. The two associations have in fact signed an agreement aimed at connecting companies and promoting growth in the sector blockchain and cryptocurrencies.
Both associations were founded by Ralf Glabischnig, who in his entrepreneurial path tried to make the canton of Zug a kind of Silicon Valley of the crypto world, a "crypto valley". It is precisely in Zug that the Crypto Valley Association (CVA) is based that leads the partnership with the UAE counterpart based in Dubai.
Crypto Valley Association, while supported by the Government of Bern, remains an independent association, which seeks to connect start-ups and companies already involved, or interested, in the sector blockchain and cryptocurrencies. The Crypto Oasis has a very similar operation to the Swiss counterpart, but focuses more on the Middle East and brings together many more realities, such as companies, individual investors and collectors, start-ups, research institutes, service providers and associations linked to public administration.
The Goals of Crypto Oasis and Crypto Valley Association
"This alliance will connect a fragmented blockchain world by connecting Switzerland, which is at the forefront of disruptive technology, with the Middle East, which is all set to become the new hub for crypto and blockchain."
This was stated by Faisal Zaidi, co-founder of Crypto Oasis who will head the project in the Dubai side. The UAE CVA has already brought together more than 1,100 local organisations. However, the goal is to reach 1,500 by the end of 2022. More complicated are for the Swiss headquarters that took six years to involve 1000 companies, but that hopes to grow faster in the near future.
In fact, the hope is to be able to make it easier for companies and start-ups to grow and adopt cryptocurrencies and blockchains that can share knowledge with other companies scattered around the world.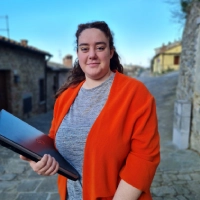 Viola Meacci, student of Biomedical Engineering at the University of Pisa, has always been interested in the world of journalism. In her job, she explored the world of blockchain, cryptocurrencies, NFT and metaverse which she now very is passionate about it .