BEIJING - China plans to monitor all metaverse users. As the state-owned telecom operator China Mobile reported, it has been proposed the creation of a "Digital Identity System" to keep track of all local metaverse users in the Country. The report by POLITICO shows China wants to assert state control over virtual environments. The idea has been discussed between tech experts and Chinese officials and could set global rules focused on that technology. It's certainly not a good moment for Chian's economical climate. After the Wall Street Journal underlined that Evergrande's request of Chapter 15 protection in Manhattan bankruptcy court could lead to a new Lehman Brothers crack, all finance eyes are fixed on that situation. This choice could describe a new way for China to look toward the future of its own economy.
"The government of China (ruled by the Communist party) has made several attempts to eliminate decentralization inside its borders and closely monitors people's activities and financial transactions", banning, for example, all operations involving cryptocurrencies in 2021.
On the other hand, the Chinese government is in favor of a central bank digital currency (CBDC): a monetary product issued by the People's Bank of China whose supply could be adjusted by the financial institution.
According to a recent Politico coverage, in the proposed "Digital Identity System" users will share personal data informations, such as occupation and "identifiable signs." The informations could be stored permanently and shared with law enforcement agents "to keep the order and safety of the virtual world." The questions that economists and philosophers are making to themselves in these cases is how safe our privacy will be, after a global ID system like that.
SOURCE: CryptoPotato, Politico
READ ALSO ---> PayPal USD: how the PayPal stablecoin works
Follow us on Instagram @TheMetaeconomist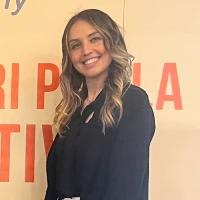 Ilaria Vanni is a TV journalist for italian broadcasting and coordinator of The Meta Economist portal. She has a philosphy degree and she's now studing the economic and technological issues connected to the new frontiers of the metaverse.