In the annals of financial innovations, PayPal is about to take a bold step. According to Bloomberg, the company is about to enter the world of stablecoin with the launch of its own PayPal USD. This new digital asset is going to possess a significant characteristic: Paxos will partner in its issuance, and it will manage a 1:1 reserve, following the approach of the currently most praised and well-funded stablecoins.
An amazing collaboration: PayPal and Paxos team up
A surprising move by PayPal is the adoption of Paxos as its issuer partner. This company, once an issuer of BUSD (Binance USD), had ceased its activities due to legal actions taken by the SEC and the New York State Financial Authority. However, Paxos seems to have been chosen by PayPal as a partner for the launch of its stablecoin. This could be a sign of PayPal's confidence in Paxos' capabilities, despite past controversies.
A targeted launch: Initially only for the US
The new PayPal USD will have an initial activation phase limited to the United States. Nevertheless, it remains uncertain whether PayPal is planning similar projects for the Euro area, where interesting opportunities may emerge after the entry into force of mica (Markets in Crypto-Assets Regulation). The choice to focus first on the US market could be linked to strategic and regulatory reasons.
PayPal enters the race of stablecoin
The stablecoin sector has proved profitable, with companies like Tether and USDC generating huge profits. PayPal's decision to enter this market could be fueled by the prospect of similar gains. The company seems to face some challenges, but it is also clearly geared towards innovation and the adoption of cryptocurrencies.
Features and potential of PayPal USD
PayPal USD can be converted into US Dollars at any time via the PayPal platform. In addition, it will be possible to use this stablecoin to purchase cryptocurrencies on the platform, at least in the United States. An interesting feature is the planned integration with VENMO, offering greater flexibility in the use of stablecoin.
An intriguing aspect is the ability to transfer PayPal USD to compatible external wallets. Monthly reserve statements will be provided, submitted by both Paxos and an undisclosed outside company. This transparency could help build trust between users.
A world of possibilities: What you can do with PYUSD
PayPal USD could open up new opportunities for users. In addition to the conversion to US Dollars, you can use it for payments on the PayPal platform and to connect fiat and digital currencies. The features include:
Transfer between PayPal account and external wallet
Payments between individuals via PayPal USD (no fees, US only)
Financing purchases with PayPal USD
Conversion between cryptocurrencies and PayPal USD (with commissions)
PayPal believes that this new stablecoin can simplify purchases in virtual environments, facilitate money transfers between friends and relatives and improve international payments. This move could also open up emerging scenarios in the web3 ecosystem, with PayPal USD set to be compatible with this world from day one.
Clarity and transparency: Paxos will publish the Reserve Report
Starting in September, Paxos will publish a monthly reserve report, providing a transparent overview of the instruments that make up the PayPal USD reserves. These reserves will be secured by dollar deposits, treasury bills and cash. All this will help to provide users with greater security and confidence in the use of the new digital asset.
In conclusion, the upcoming launch of the PayPal USD marks an important step for PayPal in the cryptocurrency and digital asset arena. With the hope of greater regulatory clarity and increasing acceptance of cryptocurrencies, PayPal is pushing forward into a new digital financial age. The adoption of the web3 ecosystem and the integration with VENMO promise further interesting developments. It remains to wait to see how this new initiative will affect the global financial landscape.
REAL ALSO ---> The PayPal upgrade. A new entry in the cryptomarket
FOLLOW THEMETAECONOMIST ON INSTAGRAM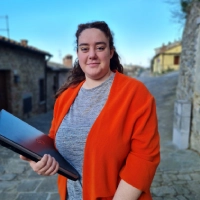 Viola Meacci, student of Biomedical Engineering at the University of Pisa, has always been interested in the world of journalism. In her job, she explored the world of blockchain, cryptocurrencies, NFT and metaverse which she now very is passionate about it .