Coinbase launched in India on April 7, 2022, but it halted payment services via the United Payments Interface (UPI) on April 11, 2022, in response to pressure from local regulators. However, at the time of publication, Coinbase's Indian users are only able to exchange cryptos in their accounts. After a few months, the exchange clarified its plan to cease Indian operations amid spreading news. Techcrunch and Economic Times reported Coinbase India's emails instructing users to withdraw funds by September 25 due to service discontinuation.
Coinbase clarifies the situation in India
The news was picked up on X by Wu Blochain.
"Coinbase said in an email that it would stop providing all trading services to users in India after September 25 and advised users to withdraw all funds in their accounts. Additionally, Coinbase has banned Indian users from registering on the exchange, advising them to download Coinbase Wallet instead. Coinbase has long faced regulatory pressure in India, prompting the departure of at least two top executives".
Later, they discovered that the warning didn't apply to all Indian customers but to those who had violated exchange standards. This is stated in the communiqué shared by a spokesman of Coinbase with Cointelegraph.
"It is possible that during the recent routine review of our systems, some accounts that no longer meet our updated standards have been identified. Therefore, we will disable these accounts and allow customers to update their information later. Please note that this has no impact on your access/use of Coinbase Cloud services, which will continue to be accessible through your account".
SOURCE: Cointelegraph
FOLLOW THEMETAECONOMIST ON INSTAGRAM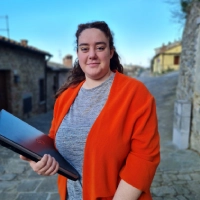 Viola Meacci, student of Biomedical Engineering at the University of Pisa, has always been interested in the world of journalism. In her job, she explored the world of blockchain, cryptocurrencies, NFT and metaverse which she now very is passionate about it .