LONDON - According to Financial Times, The London Stock Exchange (LSE) is considering using a separate entity for the blockchain-based markets business, to introduce blockchain in financial activities. This will become a new blockchain-based ecosystem.
It seems that UK regulator authorities wanted introduce blockchain technology as part of offering traditional financial asset trading. So far, other projects have addressed only a part of the lifecycle of financial activities in terms of trading and settlement of transactions.
"Murray Roos, head of capital markets at the LSE Group, told the Financial Times that the company had been examining the potential for a blockchain-powered trading venue for about a year, and had reached an "inflection point" where it had decided to take the plans forward. It has asked Julia Hoggett, head of the London Stock Exchange, one unit in the broader group, to spearhead the project".
"The ultimate goal is a global platform that allows participants in all jurisdictions to be able to interact with people in other jurisdictions while fully complying with rules, laws and regulations, potentially multiple jurisdictions at once, which has not been possible in a world analog," Roos said.
SOURCE: Financial Times
FOLLOW THEMETAECONOMIST ON INSTAGRAM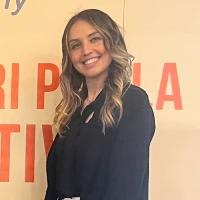 Ilaria Vanni is a TV journalist for italian broadcasting and coordinator of The Meta Economist portal. She has a philosphy degree and she's now studing the economic and technological issues connected to the new frontiers of the metaverse.