SOUTH KOREA - A new collaboration in the metaverse field has just been announced. ZEP, South Korea's premier metaverse platform, revealed a strategic partnership with the global Layer 1 platform, NEAR Protocol. This is a strategic decision and partnership. Mark Mi, Gaming Director of NEAR Protocol, underlined the significance of this partnership in expanding NEAR's ecosystem into the metaverse. The collaboration is set to expose NEAR users to diverse content across various domains. By integrating with dApps in content and gaming, NEAR aims to bolster ZEP's business growth in the Web3 space.
NEAR is a blockchain network optimized for large scale user-oriented service operations, offering a user-friendly interface and stability similar to Web2. With this new partnership the whole project is going to become a business model that will offer varied benefits to users and developers, focusing on developing Web3-related features. ZEP's partners, will be part of a community able to issue and distribute diverse Web3-based digital assets, enriching the user experience in the ZEP metaverse.
SOURCE: Cointrust, Blockchain News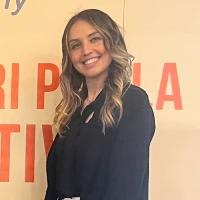 Ilaria Vanni is a TV journalist for italian broadcasting and coordinator of The Meta Economist portal. She has a philosphy degree and she's now studing the economic and technological issues connected to the new frontiers of the metaverse.