A few days ago Microsoft stock price hit the record $359.49 per share and it was just after the presentation of Microsoft 365 Copilot, an AI-powered version of the software, that aims to harness productivity, unleash creativity, and change forever the workflow.
Thanks to an increase of almost 4%, shares of Microsoft recorded new highs in the stock market, bringing the company's market capitalization to 2, pushing the company's market capitalization to 2.67 trillion dollars.
Microsoft CEO Satya Nadella said the implementation of artificial intelligence would "fundamentally change the way we work and unlock a new wave of productivity growth."
Microsoft hasn't set a release date for the upcoming AI software, which will enter an ultra-competitive market made up of top-notch players like Google, Salesforce, and other big tech.
Economics of Microsoft 365 Copilot AI-powered
Microsoft 365 Copilot will be powered by artificial intelligence and is expected to be available for $30 a month to Microsoft 365 customers.
The Copilot subscription would thus add to the existing Microsoft 365 subscriptions, which cost between $12.50 and $36 per user per month. Tuesday's high of $366.30 per share surpassed the all-time high of June 15 and led to more than 6% growth over the past month.
What you can do with Copilot
On the one hand Copilot works alongside with people thanks to the integration into the Microsoft 365 apps that are used every day – Word, Excel, PowerPoint, Outlook, Teams and more – to unleash creativity, increase productivity and improve skills; on the other it has been integrated into a completely new experience: Business Chat. Business Chat works by combining the LLM, Microsoft 365 apps and data – from calendar, email, chats, documents, meetings and contacts – to do things people couldn't do before.
SOURCE: Forbes, Microsoft.com
FOLLOW THEMETAECONOMIST ON INSTAGRAM
READ ALSO ---> Microsoft launches AI image generator for Bing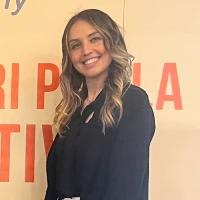 Ilaria Vanni is a TV journalist for italian broadcasting and coordinator of The Meta Economist portal. She has a philosphy degree and she's now studing the economic and technological issues connected to the new frontiers of the metaverse.