PayPal, the global payments giant, has announced that it will enter the crypto market. It will do so through its own stablecoin, PayPal USD based on Ethereum.
The PayPal USD will be pegged to the U.S. dollar and issued by Paxos Trust.
The token will soon be available in the U.S., and PayPal will lead the way as the first major financial company to issue its own stablecoin.
Users will be able to transfer and convert any PayPal-supported cryptocurrency to and from PayPal USD.
SOURCE: CoinDesk
READ ALSO ---> PayPal USD: how the PayPal stablecoin works
Follow us on Instagram @TheMetaeconomist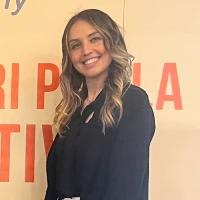 Ilaria Vanni is a TV journalist for italian broadcasting and coordinator of The Meta Economist portal. She has a philosphy degree and she's now studing the economic and technological issues connected to the new frontiers of the metaverse.