BRUXELLES - In the frenetic chaos of the digital era, Europe is laying the groundwork for an epochal evolution: the long-awaited transition to WEB 4.0. With unprecedented determination, the European Commission has embarked on an ambitious mission to shape the future of technology and propel the continent to new heights of innovation. Keen focus on cutting-edge technologies like Artificial Intelligence.
[WHATCH OUR VIDEO DEEPENING]
Towards the Future: The Vision of WEB 4.0 according to the European Commission
Web 4.0 emerges as a true technological revolution, following the dynamic landscape of Web 3.0 with social media, AI, and AR. The European Commission envisions an unmatched convergence of immersive tech, IoT, blockchain, and AI, embodying a new digital era. In this revolutionary synergy, we envisage environments capable of providing extraordinarily intuitive and immersive experiences, where the physical and digital worlds seamlessly merge into one.
According to European estimates, this market is projected to grow from 27 billion euros in 2022 to over 800 billion euros by 2030, creating approximately 860,000 new jobs. The European Commission is fervently working to drive this remarkable transformation.
How the European Commission Acts on the Web 4.0 Agenda
The latest updates introduced by the European Union on Web 4.0 align with the goals of the "Digital Decade Policy Programme" within Agenda 2030. All integrated with the "Connectivity" project. Four are the focus on which two programs are based:
Skills
Businesses
Services
Infrastructure
Let's explore each aspect in detail:
Skills
The European Commission is committed to putting people at the center and enhancing their virtual world skills. By the end of 2023, they will promote the guiding principles of virtual worlds proposed by the Citizens' Panel, and by the first quarter of 2024, they aim to distribute a "toolbox for citizens," defining guidelines for navigating virtual realms. Additionally, collaboration with EU member states will establish a pool of talent specialized in virtual worlds, supporting skills development through projects funded by the "Digital Europe" and "Creative Europe" programs for digital content creators.
Businesses
The European Commission proposed a partnership on virtual worlds in Horizon Europe to foster European business development and promote excellence. The aim is to unite actors in virtual worlds and Web 4.0, fostering collaboration for innovation. EU states will cooperate, creating regulatory sandboxes for Web 4.0, promoting innovation in a suitable environment.
Services
The European Union aims to promote social progress and virtual public services, leveraging the opportunities offered by virtual worlds. Already, significant investments have been made in initiatives such as Destination Earth, Local Digital Twins, and European Digital Twin of the Ocean. These projects empower researchers to advance science, enable industries to develop precise applications, and empower authorities to make informed decisions.
Infrastructure
The Commission aims to establish global standards for open and interoperable virtual worlds, alongside Web 4.0, ensuring that a few dominant players do not control them. To achieve this, the Commission will rely on the contribution and collaboration of stakeholders in the global governance of the Internet.
The EU's Work on Artificial Intelligence within Web 4.0
Web 4.0 also encompasses Artificial Intelligence. Specifically, the EU dedicates itself to defining laws and strategies aimed at regulating this technology. The first significant step in this direction is the "AI Act," a European legislative proposal that categorizes AI applications into three risk categories:
Unacceptable risk, such as government-managed social scores used in China, which are prohibited.
High risk, like a CV scanning tool that classifies job candidates, subject to specific legal requirements.
Not explicitly prohibited or listed as high risk, these applications are largely unregulated.
Improving the AI Act
The EU AI Act has the potential to become a global standard and is already making strides internationally. For example, in late September 2021, the Brazilian Congress approved a bill creating a legal framework for AI, awaiting approval from the country's Senate. European action could provide a significant boost to this effort.
However, the law still has areas that could be improved, such as its inflexibility. For example, if a dangerous AI application emerges in a sector not currently considered, there is no mechanism to label it as "high risk" after two years. Moreover, law enforcement prohibits facial recognition unless they capture images with a delay or utilize the technology to locate missing children.
Source: Artificial Intelligence Act
FOLLOW THEMETAECONOMIST ON INSTAGRAM
READ ALSO ---> Microsoft launches AI image generator for Bing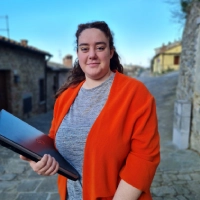 Viola Meacci, student of Biomedical Engineering at the University of Pisa, has always been interested in the world of journalism. In her job, she explored the world of blockchain, cryptocurrencies, NFT and metaverse which she now very is passionate about it .