Russia, on August the 15th, will begin some tests to kick off the Russian bank's digital currency project. The tests will be carried out through the use of digital rubles. The Bank of Russia specified that 13 banks and a few customers will be involved in the test.
Olga Skorobogatova, first deputy governor of the Bank of Russia, says that initiating and monitoring the tests with digital rubles is the focus of the project.
Russian President Vladimir Putin signed the "digital ruble bill" on 24 July. The Russian ruble is now existing in three forms: cash, non-cash, and digital. The digital ruble, technically, looks like a code. Special QR codes are available to pay for goods and services with the new currency. The Russian authorities claims that the digital ruble will partially help Russians to bypass sanctions. However, experts doubt that the digital ruble will truly become a solution to sanctions.
The goal is to introduce, if this operation will work, digital rubles on a large scale. The initial phase of the program will also include the creation of digital ruble accounts.
SOURCE: CoinTelegraph, Novayagazeta
READ ALSO ---> PayPal USD: how the PayPal stablecoin works
Follow us on Instagram @TheMetaeconomist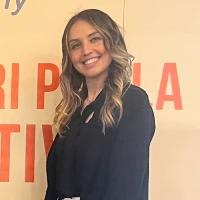 Ilaria Vanni is a TV journalist for italian broadcasting and coordinator of The Meta Economist portal. She has a philosphy degree and she's now studing the economic and technological issues connected to the new frontiers of the metaverse.